Manage reminders and confirmations for both customers and staff
OctopusPro empowers you to manage all reminders and confirmations to your fleet's bookings, appointments and tasks efficiently and profitably in a way that suits your business, staff and customers.
How does it work?
Reminders and confirmations are automatically sent out via email or SMS to all your customers and staff. Alternatively, your staff can efficiently look up resource availability and assist customers by phone, email or SMS. Service providers can choose to either accept instant bookings online or capture booking requests with follow up payment emails subject to customer screening/approval.

DIRECT COMMUNICATION
Reduce no-shows and improve customer retention by sending email and SMS confirmations, reminders and follow-ups and communicate directly with your customers.

CUSTOMIZABLE EMAIL AND SMS MESSAGES
Easily edit and customize the content of your automated email and SMS communications sent through your OctopusPro account.

EMAIL MARKETING
Easy export your customer lists to send customer newsletters, promotions or other marketing messages, or sync them directly with MailChimp.

EMAIL REMINDERS
Setup automated reminders that will go out to your customers at set dates before their appointments.

BULK SMS
Send bulk SMS to all of your customers containing reminders, offers, promotions or any other messages.

SMS REMINDERS AND CONFIRMATIONS
Send your customers an SMS confirmation of their booking and a reminder just before their appointment.
BOOKING CONFIRMATIONS
Setup booking confirmation templates to send to your customers with all their booking information.
TWO-WAY SMS
Allow customers to reply to all automated messages you send by getting your own dedicated number to use to send and receive text messages.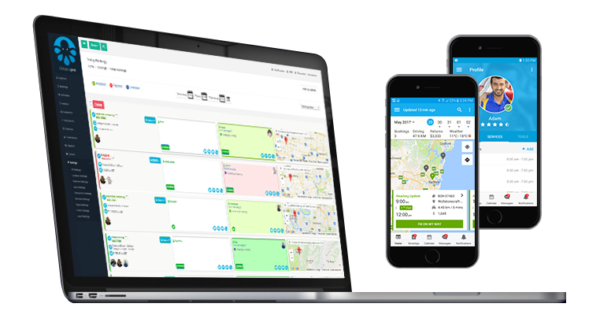 Automate booking reminders and confirmation

Confirm bookings 24/7 with real time availability

Reduce booking no show rates

Save time with automated reminders and confirmations

Centralise information for staff efficiency

Access your system anywhere with internet and a browser

Manage thousands of bookings effortlessly

Report to contractors, staff and site workers

Capture data for business analytics, operational optimisation and marketing

Keep your staff and customers happy and grow your business!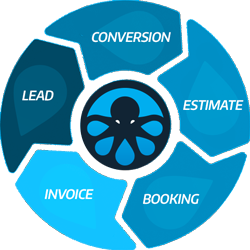 OctopusPro mobile workforce booking management system is an integrated online solution for service based businesses of all sizes, with connectivity and integration with leading CRMs and accounting systems.
OctopusPro is designed as the ideal management tool for all mobile or field services, from cleaning, to gardening, mowing, locksmiths, pool care, plumbing, antennas, dog washing, baby sitting, car detailing, removals, skip bins, private tutoring, security, painting, tiling, heating & cooling, solar system installations, pest control, or whatever it may be that your business offers as a service to it's clients. OctopusPro is also ideal for real estate agents & builders to manage contractors that work on properties they manage.