Automated Appointment Reminders & Confirmations with OctopusPro: Elevating Efficiency and Client Satisfaction
Get ahead in the competitive business environment with OctopusPro's automated appointment reminders and confirmations. This feature is designed to significantly reduce manual work, decrease no-show rates, and elevate customer satisfaction.
Broad Applications of OctopusPro's Automated Appointment Management
OctopusPro can be leveraged by a wide range of service-oriented businesses to streamline their appointment management. Whether you're managing bookings for cleaning, gardening, babysitting, car detailing, private tutoring, pest control, solar installations, or any other service-based offerings, our automation feature will make the process significantly more manageable and efficient.
Experience seamless management of booking reminders
Simplify your process with automated booking confirmations
Effortlessly automate customer communications
Efficiently manage bookings, requests, and cancellations
Customize and automate emails and SMS for a personal touch
Benefit from advanced reporting, tailored to your needs
Send professionally designed template emails with ease
Easily link Terms and Conditions, product documents, and booking-related attachments
Empower customers to confirm their bookings directly via your website or app, eliminating the need for office contact and speeding up the process
Leverage robust reporting, analysis, and conversion tracking for informed decision-making
Facilitate export and import of data and contact details for flexible operations
Enjoy seamless connectivity and sync with Google Calendar for effortless scheduling
Explore much more with our comprehensive feature range, designed to boost your business efficiency.
AUTOMATED BOOKING CONFIRMATIONS
Instant Confirmation: Automatically send booking confirmation to your customers upon completion of their booking.
Personalization: Customize your confirmation messages to enhance your brand's personal touch.
Email and SMS: Deliver confirmation messages via email, SMS, or both depending on your customer's preference.
Detailed Information: Include all necessary booking details in your confirmation messages, such as date, time, location, and assigned staff member.
AUTOMATED BOOKING REMINDERS
Setup: Customize the timing and frequency of your automated booking reminders.
Personalization: Tailor your reminders to match your brand voice and tone.
Email and SMS: Choose the delivery method for reminders, be it email, SMS, or both.
Follow-ups: Set up follow-up reminders to check in with your customers after their appointments.

CUSTOMIZABLE EMAIL AND SMS MESSAGES
Templates: Use pre-designed templates for your email and SMS communications or create your own.
Branding: Add your logo, brand colors, and other branding elements to your messages.
Personalization: Personalize your messages with the customer's name, appointment details, and more.
Links: Include links to your website, appointment page, or customer support in your messages.
TWO-WAY SMS
Dedicated Number: Obtain your very own dedicated number or connect your existing numbers with OctopusPro, permitting you to send and receive SMS directly.
Two-Way Communication: Customers can respond directly to your SMS, fostering an open line of communication and promoting real-time interaction.
Direct Replies: Enable customers to reply directly to your messages, allowing for immediate response to confirmation and reminder messages.
Real-Time Interaction: OctopusPro's Two-Way SMS feature supports real-time text messaging, enhancing customer engagement and promoting prompt resolution of customer queries.

EMAIL REMINDERS
Setup automated reminders that will go out to your customers at set dates before their appointments.

EMAIL MARKETING AND BULK SMS
Customer List Export: Easily export your customer lists for email marketing campaigns.
MailChimp Integration: Sync your customer lists directly with MailChimp for easy email marketing.
Bulk SMS: Send bulk SMS to your customers for reminders, promotional offers, or important announcements.

TIMELY NOTIFICATIONS
Ensure punctuality with automated alerts for both customers and staff, improving overall efficiency and experience.

ENHANCE CUSTOMER ENGAGEMENT
Leverage the power of direct communication with OctopusPro, your ideal partner for business communication solutions. Our innovative platform enables you to engage with your customers more effectively through automated email and SMS confirmations, reminders, and follow-ups.
Connect more personally with your customers, reduce no-shows, improve customer retention, and foster a stronger relationship with your target audience. Our direct communication feature provides seamless integration with your CRM, facilitating real-time customer engagement that not only enhances their experience but also boosts your business growth.

EMAIL MARKETING
Unleash your business potential with OctopusPro's advanced email marketing feature. Create compelling campaigns, automate email blasts, and track your campaign's success through our intuitive interface.
OctopusPro's email marketing functionality also allows for easy integration with third-party apps like MailChimp, making it easier than ever to reach your target audience. Connect with your customers, promote your services, and drive conversions with our powerful, SEO-optimized email marketing tools.
Supercharge Your Automated Reminders & Confirmations with Dynamic Template Placeholders
Automated reminders and confirmations are fantastic for conserving time, minimizing no-shows, and enhancing customer satisfaction. But, imagine their increased potency with added customization? With OctopusPro's dynamic template placeholders, your automated notifications are supercharged.
OctopusPro simplifies the process of crafting personalized notifications by providing seamless access to all available placeholders. By clicking the "View template placeholders" button on the "Edit template" settings page, a full list of options is revealed. You can tailor your notifications—be it a booking, quote, inquiry, invoice, or a communication to fieldworkers or customers—using the most relevant placeholders.
Context-Specific Placeholders for Enhanced Personalization
OctopusPro's context-specific placeholders enhance customization of automated reminders and confirmations based on each communication's unique needs. Using placeholders that adapt to item types in your templates, you can infuse personalized and relevant information into your messages, for instance, embedding specific invoice details when reminding a customer about a payment, booking specifics when sending a confirmation to a client, or specific job details when reminding fieldworkers about their assignments. This level of personalization improves clarity, adds a personal touch, and bolsters user engagement and satisfaction.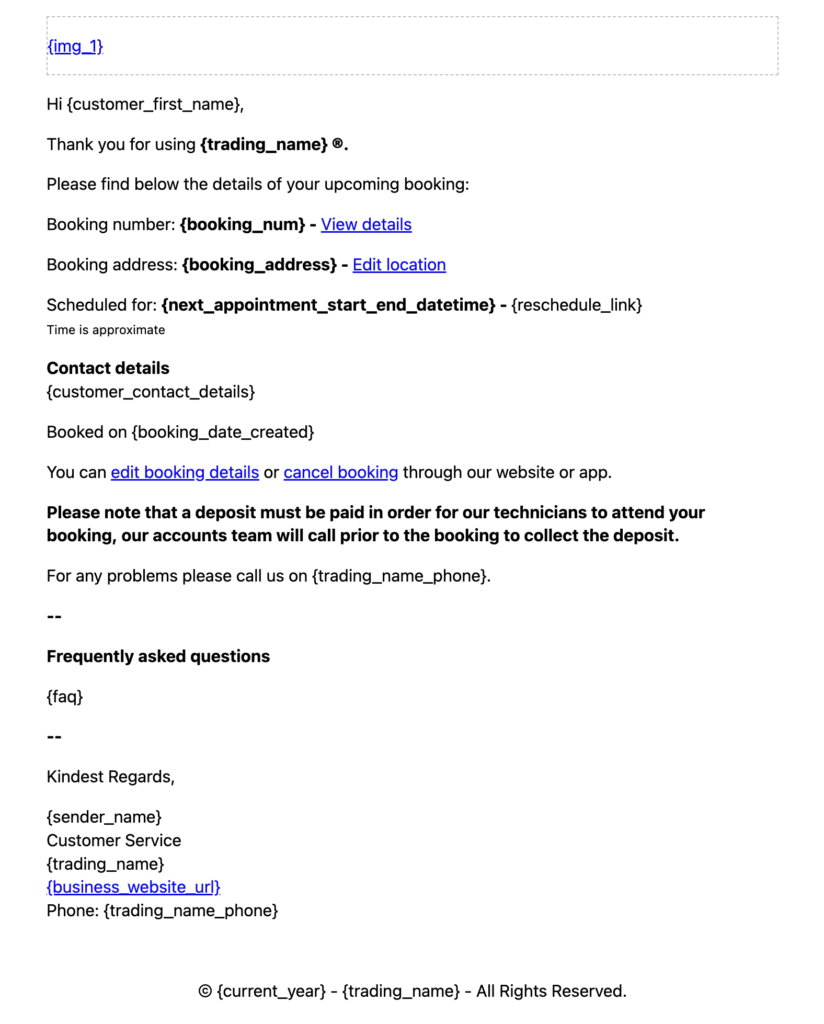 GOOGLE CALENDAR INTEGRATION
Leverage the power of OctopusPro's innovative Google Calendar integration, a dynamic tool designed to empower businesses and fieldworkers by creating a seamless bridge between multiple job sources and a unified scheduling platform. This feature infuses enhanced operational transparency and maximizes productivity by synchronizing all appointments in real time.
This revolutionary tool is a game-changer for fieldworkers juggling commitments from various sources. By integrating their Google Calendar with OctopusPro, they can channel all their appointments into a single, user-friendly platform. Businesses also benefit from this visibility, confidently scheduling tasks without the fear of time clashes.
Adding another layer of convenience, OctopusPro actively pushes all your business bookings to fieldworkers' Google Calendars, keeping them updated and organized. This real-time sync functionality results in an all-encompassing view of fieldworkers' schedules, boosting their time management and efficiency.

REPORTING AND CONVERSION TRACKING
Embrace a new level of business intelligence with OctopusPro's advanced conversion tracking for automated reminders. This feature enables you to measure and understand the impact of your reminders on customer engagement and actions.
Whether you're sending appointment reminders, service follow-ups, or promotional messages, OctopusPro's conversion tracking provides valuable insights into how these automated communications drive customer actions. You'll be able to see the direct link between your reminders and increased bookings, heightened customer engagement, and improved sales conversions.
Use these insights to refine your reminder strategy, optimize message timing and content, and ultimately boost your conversion rates. With OctopusPro, harness the power of data to take the guesswork out of your marketing strategies and make informed, impactful decisions that drive business growth.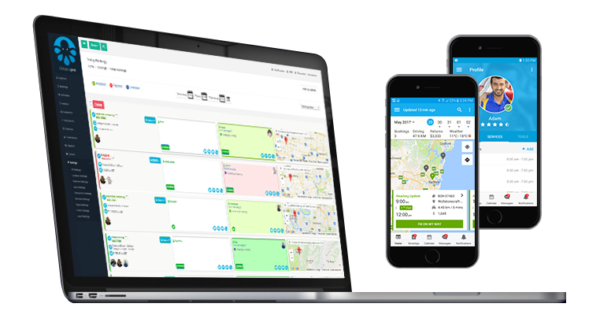 Unlock Unprecedented Benefits with OctopusPro
With OctopusPro's automated appointment reminders and confirmations, you can:
Automate booking reminders and confirmation.
Confirm bookings 24/7 with real-time availability.
Reduce booking no-show rates.
Save valuable time by automating reminders and confirmations.
Manage thousands of bookings effortlessly.
Centralize information for improving staff efficiency.
Capture critical data for business analytics, operational optimization, and marketing strategies.
Explore the power of automation with OctopusPro and transform your appointment management process!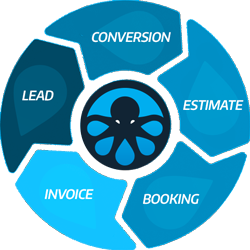 Leverage the powerful functionalities of OctopusPro to streamline your business operations. Our automated appointment reminders and confirmations feature brings a host of benefits, including enhanced customer communication, increased revenue, improved brand image, and more efficient operations. Explore the full range of capabilities.
Harness the power of OctopusPro's automated appointment reminders and confirmations to turbocharge your service-based business operations. Whether you are a gardener, locksmith, tutor, cleaner, or any other service provider, OctopusPro can adapt to your unique needs and drive your business forward. Improve efficiency, boost customer satisfaction, and grow your business with OctopusPro.