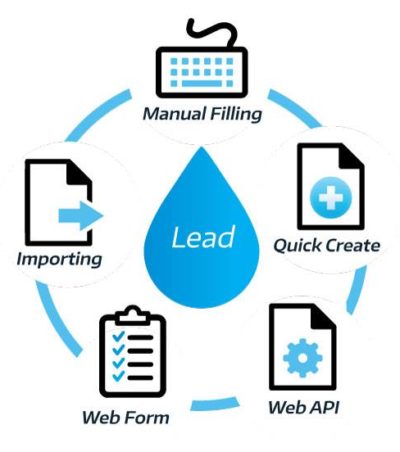 Increase Your Conversion Rates with Effective Lead Management
Transform every potential lead into a revenue-generating opportunity with OctopusPro. Our platform provides the quintessential tools to streamline your lead management, guiding them towards a favorable outcome.
Lead management is a vital cog in the machinery of any successful business. It encompasses a series of methodologies, systems, and strategies aimed at producing new business prospects, predominantly executed via various follow-up campaigns or programs.
Integrated with complementary business practices such as marketing, brand development, advertising, and sales, an efficient lead management process aims to stimulate new business revenue, elevate the outlook of potential clients, and foster a positive public perception for enduring business growth. OctopusPro is your solution for exceptional lead management, ensuring consistent growth and productivity.
Understanding the Lead Management Process
Navigating the intricacies of the lead flow process is critical to business development. Despite its seemingly straightforward nature, this process can escalate into a complex network of interactions among clients, potential clients, and sales professionals. These interactions, followed by associated actions, give rise to diverse outcomes. While some of these are beneficial for your business growth, others may not be.
Leveraging OctopusPro's advanced lead management tools, you can streamline these scenarios effectively. Our platform equips you with the capability to handle vast volumes of leads seamlessly. OctopusPro takes the guesswork out of lead management, allowing you to focus on what truly matters – nurturing leads and propelling your business forward. Transform your lead management with OctopusPro, the reliable solution for efficient, result-oriented lead handling.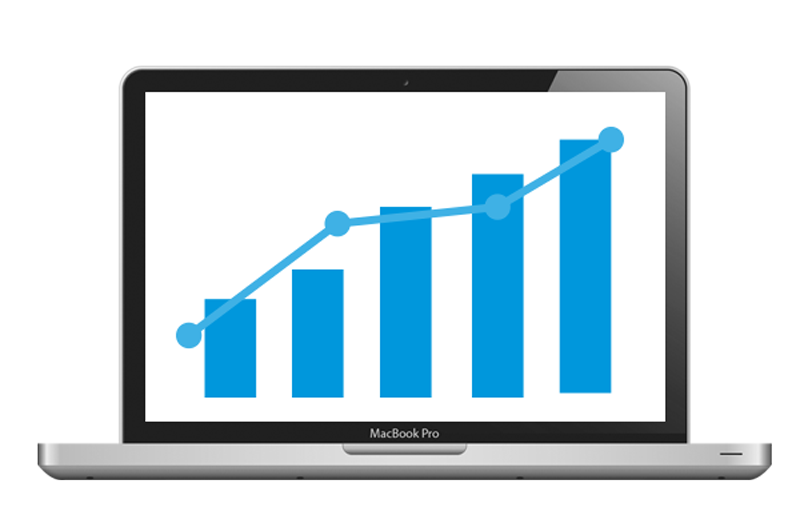 OctopusPro makes it easy to manage and convert your leads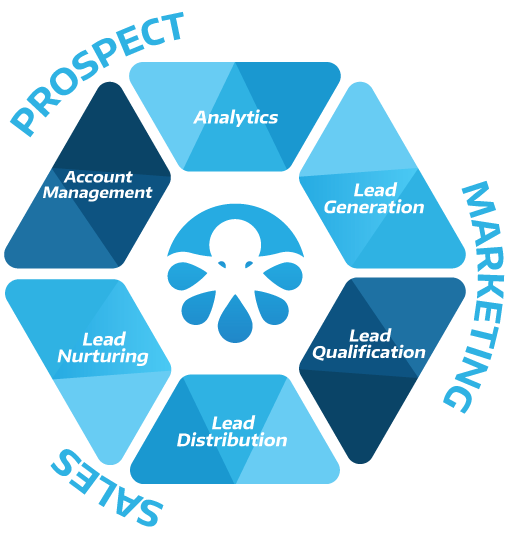 What are leads?
In the realm of marketing, a lead signifies a prospective sales contact – either an individual or organization that has demonstrated interest in your products or services. Leads are typically garnered via customer referrals or through direct engagement with your advertising or publicity efforts.
Capturing leads through your website
In the digital era, your company's website serves as a powerful platform for lead generation. The OctopusPro solution integrates seamlessly with your website and enables the use of customized lead capture forms. These forms are meticulously designed to engage potential clients visiting your site, persuasively nudging them to provide their contact information and areas of interest.
This automation ensures no potential lead goes unnoticed. With OctopusPro, every visitor's information is systematically collected, organized, and prepared for your sales team to act on, thereby streamlining your lead management process.
In the realm of lead management, the onus of generating and capturing leads typically lies with a company's marketing department. However, the way a company orchestrates these initiatives can significantly influence its success in the market. OctopusPro offers robust tools and strategies to effectively manage and nurture these leads.
Close more deals in less time
OctopusPro gives you a full comprehensive view of your sales cycle and pipeline, allowing you to identify trends, spot opportunities, increase efficiency, improve conversion rates, and reduce costs.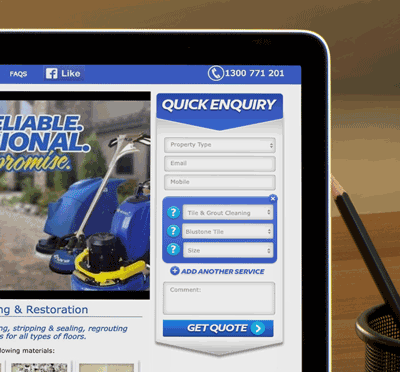 Lead management is the backbone of a successful sales operation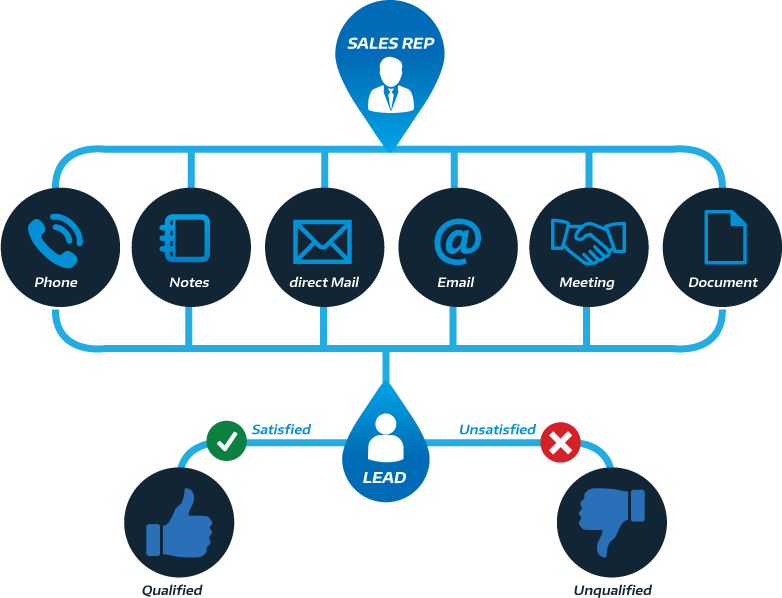 Take the first step towards accelerating your sales now.

Lead scoring & qualification
Lead scoring is a methodology used to rank prospects against a scale that represents the perceived value each lead represents to the organisation. The resulting score is used to determine which leads to engage, in order of priority. OctopusPro allows filtered leads to be graded and prioritised for potential.
Lead conversion
The end result of any lead is a new business sale, booking, appointment or quote. OctopusPro allows you to easily convert your leads into those appointments, estimates, bookings, invoices or tasks desired.
Lead filtering
Every business has to keep track of inquiries and leads generated, including unqualified opportunities gathered at various situations, such as trade shows, seminars, advertisements or even from mailing lists. OctopusPro has some intelligent methodology for filtering  lead data into useful categorisations. It offers tools that allow you to easily filter captured information and determine it's validity.
Contact history
Keeping track of all lead communications is crucial for effective lead management. With OctopusPro, you can log every interaction with your leads, be it via email, phone calls, or face-to-face appointments. Our platform allows you to maintain a thorough contact history for each lead, offering you valuable insights into your customer journey. Having a robust record of all communications aids in creating personalized strategies for nurturing leads.

Lead nurturing

Lead nurturing is the process of developing relationships with customers at every stage of the sales funnel, and through every step of the customer's journey. It focuses marketing and communication efforts on listening to the needs of prospects, and providing them with the information and answers they need.

Maintain Consistent Communication
In today's competitive business landscape, staying connected with your leads is paramount. With OctopusPro, you can ensure you're constantly in touch with your customers, reminding them of pertinent conversation details captured within our sophisticated nurturing system. Consistent communication fosters customer trust and loyalty, while also improving lead conversion rates. Enhance your lead management strategies with OctopusPro's robust tools for maintaining regular customer interaction. Stay connected, stay remembered!

By seamlessly integrating your website with your OctopusPro account, you can enable leads to automatically flow into your pipeline, significantly reducing manual data entry. This automation not only saves you time but also increases the accuracy and efficiency of your lead capture process. Experience the ease of streamlined lead management with OctopusPro's automated Lead Capture Form, designed to support your business's growth and success.

Instant response system
Send manual or automated responses, like an e-mail acknowledgement that alerts your prospect that you are going to contact them. Set expectations about when you will contact them. Give your customers a reference to use to manage and follow up with their own enquiries. Ask for more information right away, depending on what you received from the lead source. Offer a value for an instant response on their part.

Spam Protection
Advanced filtering features that help protect you from waves of spam and junk leads. The combination of IP blocking and protection from web crawlers significantly reduces spam inquiries. This allows your team to focus on genuine leads, increasing productivity and efficiency.
Lead Capture Form Features and capabilities include
User-friendly Design: The Lead Capture Form from OctopusPro offers a simple and straightforward design. This increases conversions by making it easy for customers to submit inquiries, boosting interactions and improving your lead generation efforts.
Highly Customizable: OctopusPro allows for extensive customization, letting you tailor the form to match your specific business needs. This results in a more accurate collection of lead data and ultimately, a more efficient lead conversion process.
Brand-Specific Customizability: By customizing the Lead Capture Form per trading name, you can ensure brand consistency across all your different businesses. This strengthens your brand identity, leading to increased customer trust and loyalty.
CSS Customization: Customize the form's appearance using CSS to match your existing website and branding. This seamless integration enhances your professional image and provides a better user experience.
Photo Upload Support: Encouraging users to upload relevant photos enables your team to gain a clearer understanding of customer inquiries. This increases the quality of service response and ensures customer satisfaction.
Redirection to Customer Portal: By redirecting customers to your portal post-inquiry, you can offer immediate access to further information and assistance. This increased engagement enhances customer satisfaction and loyalty.
Period Required Field Option: By knowing the requested service timeline up-front, businesses can manage inquiries more efficiently. This results in faster response times, increasing customer satisfaction and the chance of conversion.
Website Integration: Embedding the Lead Capture Form on your business website leads to automatic population of leads in your account. This streamlines the inquiry management process, saving time and reducing the risk of manual data entry errors.
Mobile Responsiveness: A fully responsive form provides a consistent user experience across all device types, ensuring you capture leads from customers, no matter what device they're using.
Data Security and Compliance: Adherence to essential privacy regulations and data security measures not only provides peace of mind to your business but also reassures your customers that their data is safe. This builds trust, a critical factor in customer decision-making.
Integrated Autoresponder: An immediate automatic email response upon form submission enhances customer engagement and shows your customers that their inquiry is important, leading to a better customer experience.
Multi-language Support: By catering to a diverse customer base with multiple languages, you can reach a wider audience and maximize your market penetration. This multicultural approach can give you a competitive edge in today's globalized market.
Conditional Logic Support: By using conditional logic in your forms, you can improve the user experience by avoiding unnecessary or irrelevant fields. This can increase form completion rates and generate more qualified leads.
Social Media Integration: Social media integration enables users to autofill some information using their profiles and lets you track conversions from different social media channels. This helps leverage your social media presence and gain leads from these popular platforms.
All these features, coupled with OctopusPro's Customer Portal, provide a powerful combination for improving customer engagement and conversion, streamlining your business processes, and boosting your bottom line. For more information visit our guide on on setting up your lead capture form on your website.
Benefit-Centric Instant Response System
Immediate Engagement: With OctopusPro's Instant Response System, you can connect with leads as soon as they reach out, fostering immediate engagement and showing prospects that you value their interest.
Clear Expectation Setting: Our automated email acknowledgment not only confirms receipt of their inquiry but also outlines the next steps, providing transparency and setting clear expectations right from the outset.
Seamless Enquiry Management: Each inquiry generates a unique reference, allowing your leads to effortlessly track and manage their enquiries. This means less confusion and more time for your customers to engage with your business.
Efficient Information Collection: If you need more details, OctopusPro lets you request them on the spot. This saves your prospects the trouble of a back-and-forth communication, making the lead management process smoother and more efficient.
Value Proposals for Prompt Responses: Offering immediate value can encourage leads to respond promptly, significantly enhancing conversion rates. With OctopusPro's Instant Response System, it's easier to turn interested leads into loyal customers.
Boost your lead management process with OctopusPro, where prompt communication and efficient service go hand in hand.

Photos & Attachments
Upload all photos and other attachments related to your leads and inquiries and allow your customers to upload any helpful or necessary images or attachments directly. This increases the quality of service response and ensures customer satisfaction.

Mailing Lists
OcotpusPro facilitates seamless entry of new and previously contacted leads into personalized and automated follow-up procedures. With OctopusPro, you can effortlessly sort, schedule, and organize leads into targeted mailing campaigns or designate them for direct follow-up by a sales representative. Harness the power of systematic follow-up processes and organized mailing campaigns to streamline your lead management strategy, driving improved engagement and conversions. Boost your business's growth trajectory with OctopusPro's robust lead management software.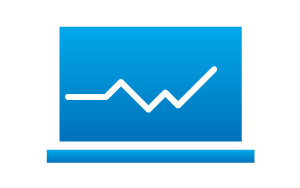 Reports & Analytics
Insightful analytics and reporting enable you to make data-driven decisions. By understanding form performance and conversion rates, you can refine your lead generation strategy and improve results. OctopusPro allows for dynamic review and analysis of lead statistics, actions, marketing channels, and sales performance.
Lead tracking
OctopusPro provides you with the tools and solutions required to understand where your leads stand at every stage of the sales process. It allows you to track the lifecycle of leads to help you identify possible optimisations. It uses custom statuses to bring you a broad view of your business pipeline, allowing you to perfect your qualification, grading and tracking process. OctopusPro lead tracking features aim to optimise the follow up process of leads coming in so that you can drive them forward with greater efficiency.

Contact Attempt Management
Streamline your customer outreach with OctopusPro's Contact Attempt Management. Easily record and track communication efforts, ensuring that every client interaction is documented. Whether through SMS or email, our system facilitates accurate record-keeping, supporting efficient service and fostering stronger customer relationships.

Follow-Up Management
Boost your client engagement with OctopusPro's Follow-Up Management feature. Send automatic SMS or email reminders to ensure that no customer inquiry or interaction slips through the cracks. With customizable templates, craft messages that resonate with your clients, enhancing your brand's communication effectiveness.

Client Asset & Dependent Tracking
Efficiently manage client assets and dependents with our advanced system. For example, if you're a pet service provider, tracking client assets could involve maintaining records of each customer's pets, including their breed and health conditions. If you run a tutoring service, tracking dependents could mean monitoring students' academic progress. This knowledge enables you to tailor your responses to inquiries, offering personalized and considerate service, thus improving the overall customer experience.

Customizable Data Input
Enhance your inquiry management system with the ability to incorporate Custom Fields for personalized customer interactions. This feature is especially valuable when you need to collect and manage specific data points that are unique to your business or industry. Every inquiry comes with its unique parameters, and with the Custom Fields feature, you can capture and organize these details effectively, offering a more nuanced and complete response to every customer query.
 Connect with your customers
Communication is the central hub of the lead management process. Effective lead management principles requires intensive and accurate high-level communication, both internally within organisations, and externally to the lead contacts. OctopusPro allows you to communicate with customers and staff via email, phone & SMS, chat, and social media from within your account.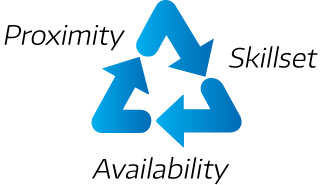 Optimize Your Sales Strategy with Efficient Lead Management
Understanding how leads interact with your business can shed light on which tactics are yielding the best results. OctopusPro's robust lead management process helps you tailor your sales strategy to be both effective and efficient, underpinned by deep data insights.
Our comprehensive system captures every interaction and experience between your company and your customers, allowing you to trace the customer's journey from prospect to lead to conversion. You can examine their complete account history, gaining valuable insight into your sales funnel's performance.
Converting a lead into a customer is only the beginning of their journey with your company. As your business grows, lead management can become complex, with the challenge scaling from handling 600 leads to managing 6,000, 60,000, or even 600,000. Once these leads transform into customers, their relationships with your business need ongoing nurturing to maintain high levels of customer satisfaction and sales efficiency.
OctopusPro is designed to support this scalability, enabling your business to manage burgeoning lead numbers and maintain robust customer relationships. Experience growth and success with OctopusPro's comprehensive lead management process.
Turn leads into ongoing business oppurtonities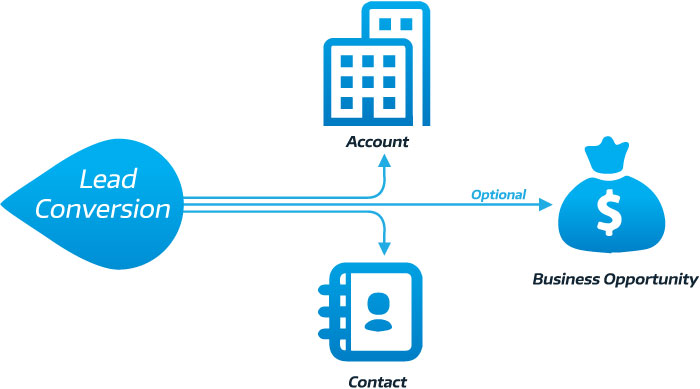 Seamless Multi-Brand Management:
Customizable Lead Capture Forms for Multiple Trading Names under One Account
OctopusPro offers an innovative solution for managing multiple trading names under one account. Its unique Lead Capture Forms can be customized for each of your distinct trading names, allowing the same form to be posted across different websites, yet appearing completely unique on each site.
Beyond customization, OctopusPro enhances your brand consistency. All communications and auto-responders are white-labeled or branded under each respective trading name, providing a seamless and personalized experience for your leads.
What's more, these customizations and branding efforts are clearly visible in your reports, providing you with valuable insights into your lead management process.
OctopusPro offers an efficient and effective solution for multi-brand lead management, fostering customer trust and loyalty while keeping your various brand identities intact. Supercharge your multi-brand strategy with OctopusPro, the ultimate tool for your lead management needs.
Manage the entire process, from lead to conversion
Without the right tools, it can be very difficult to manage and track leads, and it can be more difficult to know the conversion rate from the source of various leads. OctopusPro provides you with the tools that can help you easily manage the entire lead management process, and help you follow it through until conversion.

Optimize Your Sales Funnel with OctopusPro's Lead Management Solution
Streamline your business processes and amplify your sales with OctopusPro, the ultimate tool for managing your sales funnel. Leverage this comprehensive lead management solution to engage potential customers, nurture prospective leads, and convert promising opportunities into successful deals.
Improve your lead generation efforts with OctopusPro's robust tools. Capture potential leads from diverse sources, segment them based on your customized criteria, and direct them into your sales funnel seamlessly. OctopusPro's lead capture forms, optimized for SEO, increase your visibility and attract high-quality leads.
Nurture your leads with targeted communication and personalized customer journeys. Track lead interactions and use these insights to deliver tailor-made solutions, improving conversion rates.
Evaluate your sales funnel performance with OctopusPro's in-depth analytics and reporting features. Make data-driven decisions to refine your lead management strategies, boosting your sales and ROI.
Boosting Conversions and Revenue: Harness the Power of OctopusPro's Lead Management System
With OctopusPro, you get a versatile lead management system that evolves with your business needs. Experience efficiency, visibility, and scalability like never before. Boost your business growth, manage your sales funnel effectively, and transform your lead management with OctopusPro.
OctopusPro's Lead Management System is an advanced solution designed to streamline your sales funnel by effectively nurturing and converting leads. As a key component of the OctopusPro software package, it offers an array of tools for successful lead generation, lead qualification, lead distribution, lead nurturing, and lead management analytics.
This intuitive software enables businesses to track and manage leads effortlessly, increasing conversion rates, and thus revenue. By leveraging OctopusPro, you can optimize your marketing strategies, brand development, advertising, and sales efforts, generating new business revenue and enhancing your company's visibility.
The software's lead flow process manages the interactions between clients, prospects, and sales professionals, accommodating diverse outcomes and effectively addressing business development scenarios. Its lead generation capabilities ensure your company attracts potential sales contacts via referrals or direct responses to advertisements and publicity.
Mastering Business Interactions: Explore OctopusPro's Lead Flow Process
OctopusPro's unique features, such as lead scoring and qualification, facilitate the ranking of prospects based on their perceived value, enabling you to engage the most promising leads. The integrated instant response system allows for timely manual or automated responses, setting clear expectations for customer interactions.
With intelligent lead filtering, the system categorizes and validates lead data collected from various sources such as trade shows, seminars, and advertising. By logging all lead communications, the software maintains a comprehensive contact history for each lead.
For effective lead nurturing, OctopusPro focuses on developing relationships with customers at every stage of the sales funnel, ensuring their needs are met. By connecting your website to your OctopusPro account, leads are automatically captured, reducing the need for manual data entry.
With OctopusPro, you can easily convert leads into appointments, bookings, estimates, invoices, or tasks. Additional features such as spam filter, photo and attachment uploads, and mailing lists enhance the lead management process.
The software's analytics architecture offers dynamic review and analysis of lead statistics, marketing channels, and sales performance. To facilitate high-level communication, OctopusPro integrates email, phone & SMS, chat, and social media channels into its lead management process.
OctopusPro's lead tracking tools provide visibility into every stage of the sales process, enabling businesses to optimise their follow-up process, track the lifecycle of leads, and perfect their qualification, grading, and tracking processes. With OctopusPro, you can manage the entire lead management process, from lead generation to conversion, while maintaining high levels of customer satisfaction and sales efficiency.
High-Level Communications Integrated into OctopusPro's Lead Management Process
OctopusPro is designed to cater to businesses of all sizes and various industries including mobile or field services, real estate, and building contractors. Connected and integrated with leading CRMs, emailing systems, and accounting systems, OctopusPro is a comprehensive solution for effective lead management, nurturing, and conversion.
OctopusPro mobile workforce booking management system is an integrated online solution for service based businesses of all sizes, with connectivity and integration with leading CRMs, emailing systems, and accounting systems.
OctopusPro is designed as the ideal management tool for all mobile or field services, from cleaning, to gardening, mowing, locksmiths, pool care, plumbing, antennas, dog washing, baby sitting, car detailing, removals, skip bins, private tutoring, security, painting, tiling, heating & cooling, solar system installations, pest control, or whatever it may be that your business offers as a service to it's clients. OctopusPro is also ideal for real estate agents & builders to manage contractors that work on properties they manage.