Increase revenue & manage time more effectively
OctopusPro is a highly customizable cloud-based management solution for all service-based industries. The online booking software provides customers with the ability to generate accurate quotes and book your services either directly on your website, by using your own branded mobile app or via third party services such as Facebook or Yelp.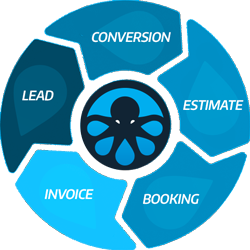 Reduce unnecessary phone calls & simplify job management
Having a bird's-eye map view of your field workers helps to make smart and quick decisions when allocating work without having to interrupt anyone with a call or SMS. With OctopusPro, customers are able to book a time that works best for everyone.
Jobs automatically match with the most suitable workers who can accept or reject a job without the need for your office staff to work as a go-between. You can choose whether you want to manually approve new bookings or have your calendar auto-confirm bookings.

Increase sales 
Increase sales by making it easier for customers to book your services online, or by using your own branded mobile app. Allow customers to connect with your mobile workforce in real-time and even track arrival times. It's like having a receptionist work for you 24/7.

Reduce phone calls: receive job updates directly on your mobile or browser
Automate and better organize communication between your customers, office and field workers. Keep your office and field workers in sync by automatically receiving job information and updates.

Reduce late or missed appointments
Engage your customers and keep them informed of any updates or changes by sending customisable email and SMS notifications. Automatically notify customers about upcoming bookings and estimated field worker arrival times.

Live availability of your mobile workforce
Control your availability by integrating live calendars that sync with your external calendars. To prevent overbooking, OctopusPro will automatically estimate the duration of a service, including preparation and travel times to and from a job site. No more guessing when your field workers are free for a new job.

Receive bookings online any day, any time
The online booking software allows your customers to book services directly through your website, mobile app, and third-party services such as Yelp and Facebook. Jobs automatically match with the most suitable team members who can then accept or reject the new job. No middlemen required. 

Get digital approval
To avoid misunderstandings, capture customers' digital signatures to approve quotes and payments before starting and/or after completing jobs.
Accept payments
Receive payments from anywhere with OctopusPro. Payments are processed on the job by either your field workers using your mobile app, by your office staff, or received directly from customers using your app or website.
Secure your data in the cloud
Keep your data safe by storing all leads, bookings, invoices, and payments securely in the cloud. In the event of a device going missing, all data is encrypted so it can never fall into the wrong hands.
Integration & API
Integrate with WordPress and other content management systems, or use the OctopusPro API to customise your own integrations.
Reports & statistics
Improve your processes using the help of exportable reports containing up to date analytics. Keep all your data in one place to help manage progress and results. Easily sync with Google Analytics.
Boost sales with promotions
Make the most of each season! Easily offer customers discounts and rewards to boost sales during low seasons, or create special offers during holidays. You can set packages and bundles as well as offer vouchers, coupons and gift certificates.
Receive customer ratings, feedback and reviews
Easily manage customer satisfaction and complaints with integrated complaint management features. Any negative feedback is handled in a timely manner to help improve customer satisfactin.
Optimise your business processes and increase revenue with advanced reporting and analysis features. Receive detailed information about your customers' needs as well as their satisfaction with your workers and services.
Online booking software to accommodate service providers from any industry
No matter the size of your business or the industry you're in, OctopusPro can adapt to your needs and streamline your processes, freeing up time to develop your business. OctopusPro will help maintain staff and customer satisfaction by giving them more control over bookings while taking work off your hands.
OctopusPro is integrated by businesses from industries including:
Can't find your industry? No problem, OctopusPro is highly customizable and can adapt to the services you provide!
A fully customisable booking site and your private branded app
With OctopusPro, you can have your own branded mobile app and customized booking page to fit your brand guidelines. Personalise the style, fonts, and colours to keep all your platforms cohesive.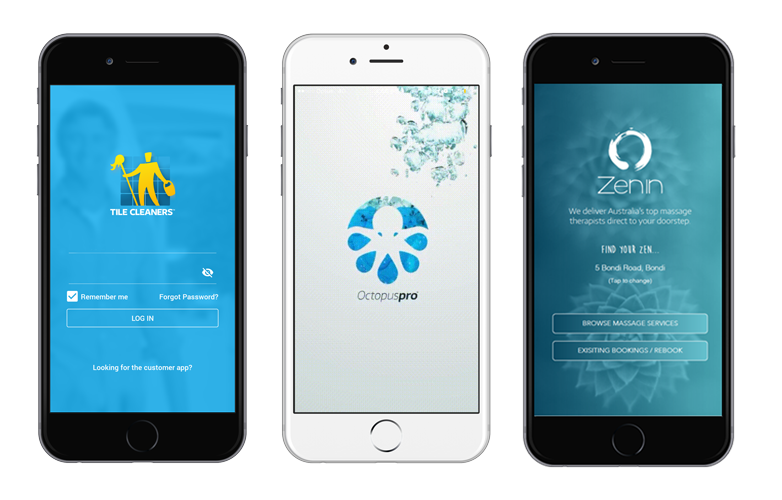 Add high-resolution images to let customers visualise their service experience when booking your services. You can even include images of your team members in action to add character and reliability as well as further personalise the booking experience for your customers – helpings your business stand out from competitors.
To maximise your conversion rate, it's important to have an appealing and eye-catching 'Book Now' button on all booking platforms, you can easily customise the position, size, and colors to match your branding guidelines.
Completely control your booking forms. Add all necessary questions to receive all the information you need for each booking.
See how having a Customer Portal will help you drive sales
Reap the benefits of having your own app on the App Store and Google Play Store

Use the software in your own language and currency
OctopusPro is available in different languages. Easily accommodate to your international customers with the ability to also customise currency settings.

Adapt to time zones
No more hassle due to working across different time zones, OctopusPro automatically detects customers' time zones and ensures everyone sees the correct times.

Multiple payment gateways
Process secure payments using one of many available payment gateways such as Stripe, eWay, and PayPal. Let us know the gateways you would like to offer customers and we will incorporate them for you!

Credit card storage
Customers can store their credit card information safely and securely. This incentivises customers to book services more frequently, knowing the booking process runs quickly and smoothly.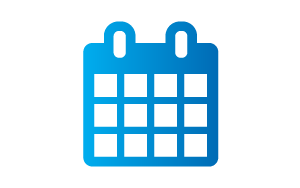 Visual calendar
Manage timetables more efficiently using the visual calendar – simply glance your calendar for an overview. An auto-updated calendar leads to fewer misunderstandings between your office, field workers, and customers.
Shopping cart
Receive larger orders by making it easy for customers to book several services at once using the 'Add to Cart' function. Customers can quickly book all desired services in just a few clicks, and only fill out their details once at the checkout.
Set flexible pricing
OctopusPro accommodates complex pricing models. You can easily set varied pricing rules depending on the season, additional services, age, duration or any other attribute relevant to your business.
Integrate with social media
Connect with your customers through social media and receive more bookings! The OctopusPro booking function fully integrates with social networks such as Facebook, Instagram, Twitter, and Google+.
Get support
Receive help and support via live chat and email. Our support team will gladly assist you with any issues and questions.
Do you have any questions regarding the online booking software features or OctopusPro in general? We will gladly answer all your questions and help you get started!