Reach your ideal customers with targeted lists
Manage mailing lists for customers and staff
OctopusPro has integrated mailing lists features that allow you to manage all your mailing lists, wether they are for the customer or for your own staff. However if you already have an account with an external mailing list provider, then you can still use it easily integrating it into your own OctopusPro account.
How does it work?
Every business needs to send group emails occasionally. OctopusPro allows you to do this easily through creating custom mailing lists for your customers, where you can group & filter them as you like.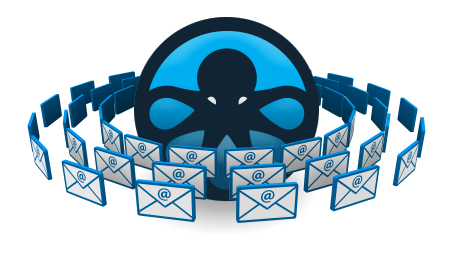 Win bookings 24/7 with real time availability
Centralise information for staff efficiency
Access your system anywhere with internet and a browser
Offline access for your site workers using their app
Manage thousands of bookings effortlessly
Report to contractors, staff and site workers
Capture data for business analytics, operational optimisation and marketing
Automatically calculate the right price for bookings
Maximise your bookings and meet your workers and customers desired availability
Save time with easy updates for forward seasons each year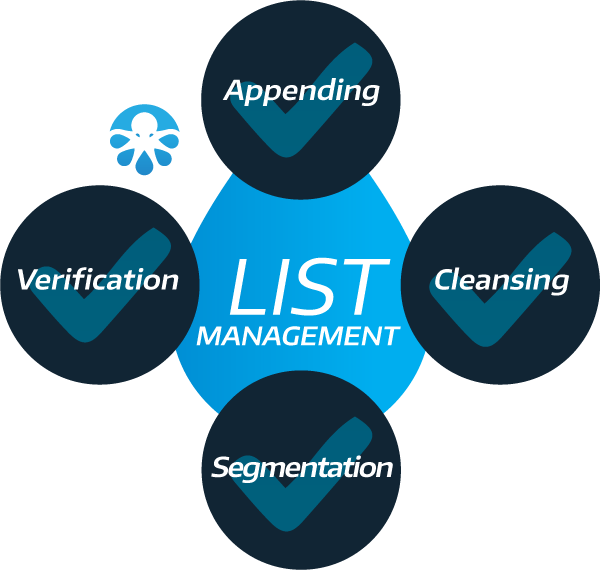 List management features to help you grow your business at the push of a button no matter where you are

Send better looking emails
Send professional looking HTML emails with flexible responsive template designs.

Comprehensive mobile options that go with you
You can run your mailing lists from your mobile phone or tablet at the press of a finger. All templates we have setup for you are responsive, meaning they respond and adapt to the size of the screen of any device that has a browser.

Automation
Automatically send confirmation emails, welcome messages, and more. You can schedule your personalised templates to automatically run at specific times or periods to help you keep and grow your customers.

Connect your business, sell more stuff
When you have all your customer data stored in one place, from enquiry details, to estimates, bookings, invoices, payments, complaints and discussions, it makes it much easier to setup and manage custom mailing lists so you can make your email marketing activity as effective as possible.

Import and export lists
Sometimes you need your data out of the system to use for social media or external marketing or anything really. OctopusPro allows you to quickly and easily export any of your customer lists so you can use it outside of OctopusPro whenever needed or to update your lists in your OctopusPro account.

Flexible design
for brands of any size
Templates designed to suit small and large brands, and you can still edit them as you like!

Advanced analytics
to grow your business
Run reports on your customers in any way that could help you make better decisions and grow your business.

Integrate with
Mailchimp
If you already campaigns setup in Mailchimp you can still use them by just integrating your OctopusPro account with your Mailchimp account.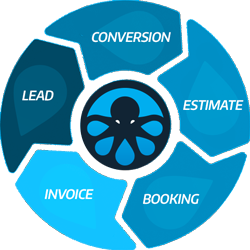 OctopusPro mobile workforce booking management system is an integrated online solution for service based businesses of all sizes, with connectivity and integration with leading CRMs and accounting systems.
OctopusPro is designed as the ideal management tool for all mobile or field services, from cleaning, to gardening, mowing, locksmiths, pool care, plumbing, antennas, dog washing, baby sitting, car detailing, removals, skip bins, private tutoring, security, painting, tiling, heating & cooling, solar system installations, pest control, or whatever it may be that your business offers as a service to it's clients. OctopusPro is also ideal for real estate agents & builders to manage contractors that work on properties they manage.