Engage Your Ideal Customers with Tailored Mailing Lists
Efficiently Manage Customer and Staff Mailing Lists
OctopusPro's integrated mailing list features empower you to manage all your mailing lists, whether they target customers or your staff. If you prefer using an external mailing list provider, you can effortlessly integrate it with your OctopusPro account for seamless communication.
How Does It Work?
Businesses often need to send group emails for various purposes. OctopusPro enables you to create customized mailing lists for your customers with ease, allowing you to group and filter them according to your preferences for more effective communication.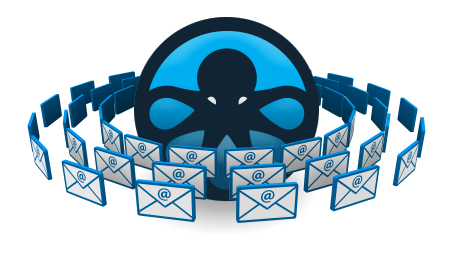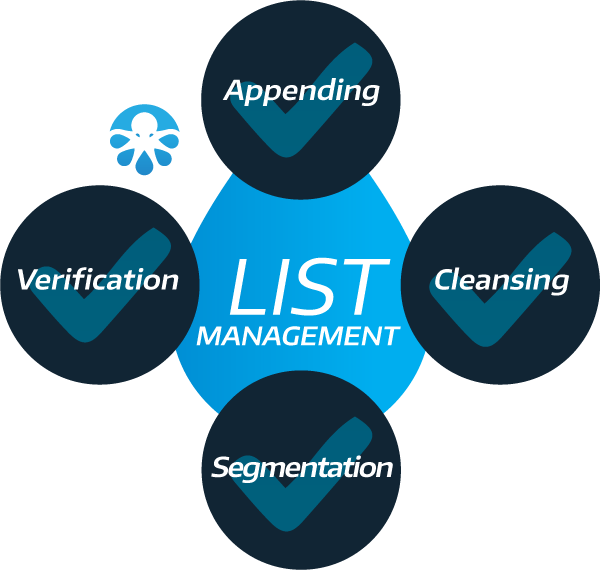 Unlock Business Growth with Efficient List Management Features

Create visually appealing emails
Send professional-looking HTML emails using flexible, responsive template designs that adapt to various devices.

Manage Mailing Lists On-the-Go
Effortlessly run your mailing lists from your mobile phone or tablet with responsive templates that adapt to any screen size for optimal viewing.

Streamline Communications with Automation
 Automate confirmation emails, welcome messages, and more. Schedule personalized templates to run at specific times or intervals, fostering customer retention and growth.

Boost Sales with Integrated Data
Having all your customer data centralized, including inquiry details, estimates, bookings, invoices, payments, complaints, and discussions, makes it easier to create and manage custom mailing lists for more effective email marketing campaigns.

Effortless Import and Export of Lists
OctopusPro allows you to quickly and easily export your customer lists for use in external marketing efforts, social media, or other purposes. Additionally, you can update your lists in your OctopusPro account, ensuring seamless data management.

Adaptable Design for Brands of All Sizes
Our templates cater to both small and large brands, offering customization options to suit your unique requirements.

Advanced Analytics
to Grow your Business
Run in-depth reports on your customers to make informed decisions and drive business growth.

Seamless Integration with Mailchimp
Leverage your existing Mailchimp campaigns by simply integrating your OctopusPro account with your Mailchimp account, combining the best of both platforms.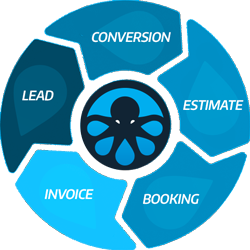 OctopusPro's Mailing Lists Management feature, part of the mobile workforce booking management system, offers a comprehensive suite of tools designed to elevate your email marketing campaigns and streamline communication with both customers and staff. This integrated online solution is suitable for service-based businesses of all sizes, featuring a built-in CRM and seamless connectivity with leading accounting systems.
Designed as the ideal management tool for various mobile or field services, OctopusPro caters to a wide range of industries, including cleaning, gardening, locksmiths, pool care, plumbing, and many more. In addition, it serves as an excellent platform for real estate agents and builders to manage contractors working on their properties. With efficient subscriber management, list segmentation, customizable templates, mobile optimization, automation capabilities, performance analytics, spam filter compliance, and integration with existing mailing list providers, OctopusPro helps businesses grow and thrive by fostering engagement, improving deliverability, and optimizing email campaigns for success.
Boost Your Email Marketing Success – Try OctopusPro's Mailing Lists Management Today!