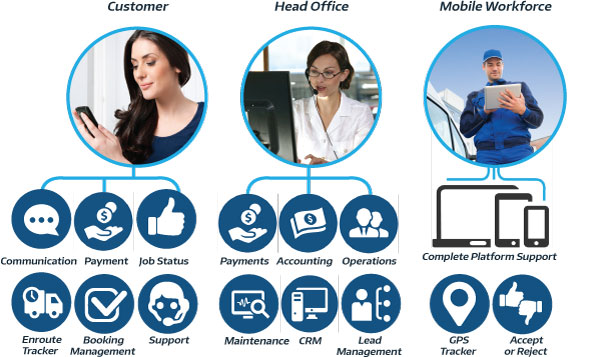 It's the future of how people work – and it's mobile
Since smartphones have become an increasingly functional part of the work day, mobile access is more crucial than ever to a complex operation like mobile service management.
As web-based solutions and mobile apps replace more antiquated processes, the easiest way to push adoption is by having team members use the powerful computers they already have in their pockets.
Not only does real-time access increase productivity, but it also improves employee morale. Everyone involved in mobile service operations feels constantly connected without an overexerting effort, and each team member can actively see how his own contributions affect success.
Track your mobile workforce and help your jobs stay on schedule
Managing your mobile workforce on a whiteboard or paper starts out simple, but as soon as things start to change, it can take hours of calls to get the schedule back under control. That's why OctopusPro lets you see everyone's availability, proximity and open time slots in a simple format, simplifying the process of scheduling jobs, and saving you hassle, headache and time.
OctopusPro helps your office staff avoid frustrating phone tag with your field workers and move things around quickly so you can accept more urgent appointments, satisfying more customers, saving costs and growing your business.
Spend less time worrying about mobile operations and more time achieving your mission
When workers, vehicles and equipment are constantly on the move, managing them can be difficult. Only accessing information at a desk is out of the question. Waiting for field workers to submit paperwork is inefficient, frustrating and error prone.
Since fleet vehicles are constantly on the move, instant access to information from anywhere is a must. With instant updates, fleet managers can make quick, sound decisions in real time. OctopusPro helps you stay connected to your mobile workforce and their information – no matter where they are.
Real-time access triggers a substantial surge in productivity
In reality, mobile workforce management decisions are made far beyond an office desk – in the field, the warehouse, the yard, the boardroom. And when a business has multiple locations, it can be very challenging to supervise a decentralised workforce.
OctopusPro is a web-based solution, which means it is accessible anywhere. Field workers can easily access and update information from anywhere right when they need to.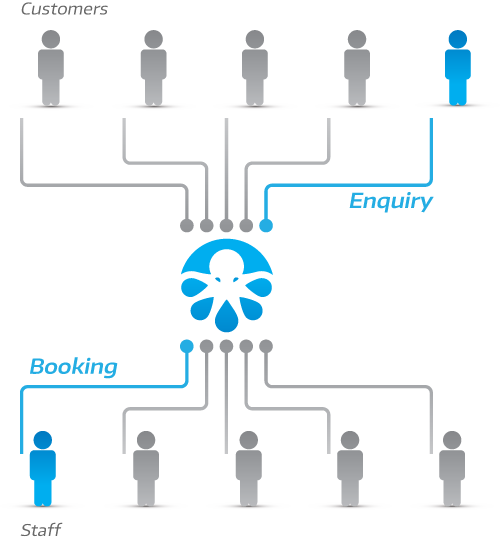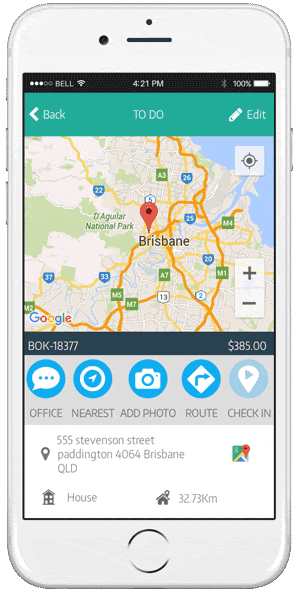 Get live availability
Increase your booking rate by being able to easily view the availability of your mobile workforce in a one fast easy calendar.
Track hours worked
Live Hours Worked Report provides you with all the information you need to reduce fleet labor costs. You'll see daily actual start and finish times, hours worked, days worked, average daily hours and weekly totals.
And because you can use this report as an electronic time sheet, you'll be confident that the numbers are accurate. More importantly, you'll be able to reduce overtime fraud, eliminate time sheet fraud with true check-in/check-out for jobs, monitor locations of available staff for on demand bookings, detect excessive overtime hours.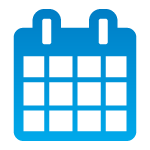 Effective mobile workforce management relies on communication and collaboration. Field workers, sales and office staff, supervisors, managers and customers can all work together in one easy-to-use system with OctopusPro.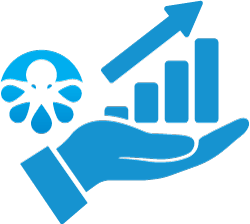 Make updating information easy for everyone
Having real-time access to data isn't just a convenience, it's a must. When team members can instantly update information and access data from anywhere, it eliminates all the guesswork.
If paper and spreadsheets are being used to manage the team, this means everything is documented in a single physical location, increasing the risk of error and decreasing operations productivity. Instead of begging drivers to fill out and submit forms, let them access and update information with easy-to-use mobile apps while on the go.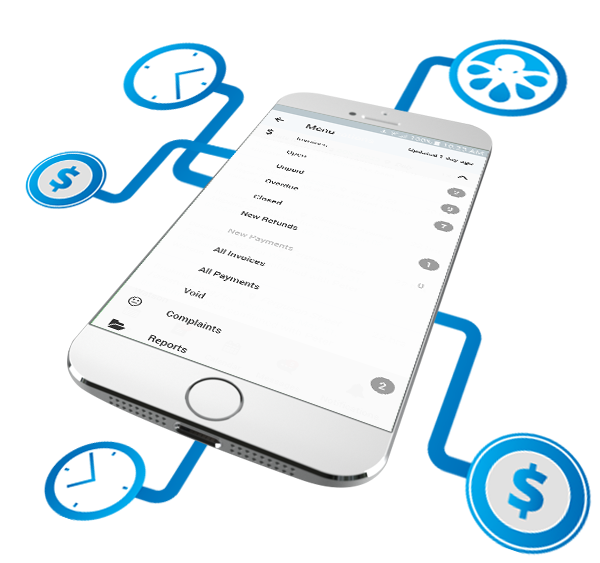 Everything you need to track, analyze and improve your mobile service operations
OctopusPro mobile workforce booking management system is an integrated online solution for service based businesses of all sizes, with connectivity and integration with leading CRMs and accounting systems.
OctopusPro is designed as the ideal management tool for all mobile or field services, from cleaning, to gardening, mowing, locksmiths, pool care, plumbing, antennas, dog washing, baby sitting, car detailing, removals, skip bins, private tutoring, security, painting, tiling, heating & cooling, solar system installations, pest control, or whatever it may be that your business offers as a service to it's clients. OctopusPro is also ideal for real estate agents & builders to manage contractors that work on properties they manage.
Everything to manage your mobile workforce, whether you have 2 or 2,000 workers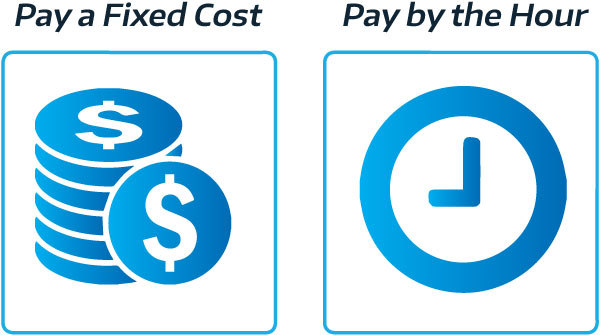 Efficiency
Grow your business through optimising resource availability, proximity, distribution with OctopusPro.
Enjoy the benefits of happier customers and staff when you transform your business with OctopusPro.