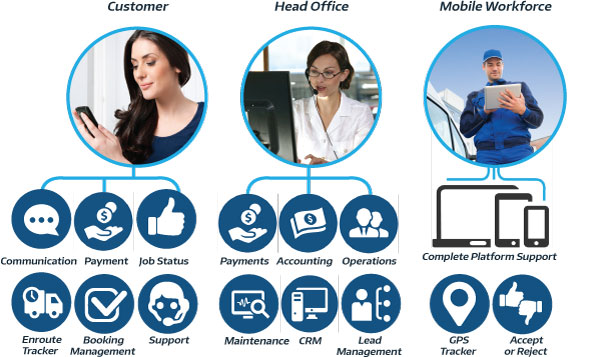 Welcome to the future of work with OctopusPro, your ultimate partner for mobile workforce management. As smartphone technology advances and integrates into our daily routines, providing real-time mobile access to your workforce is a necessity. Our platform is designed to make your service business more efficient, simplifying complex field service operations, streamlining processes, and enhancing productivity by enabling your team to access key functionalities anytime, anywhere. With real-time updates and visibility into their direct contributions, your team's morale is naturally boosted.
It's the future of how people work – and it's mobile
What is Mobile Workforce Management?
At OctopusPro, we define a mobile workforce as a group of employees unconfined by a central physical location, being connected instead through various types of mobile technology, such as computers, smartphones, and other mobile devices. This idea of the mobile workforce extends beyond simple remote working, it includes those employees who don't work from a single fixed location and might be on the move during their workday.
Mobile Workforce Management (MWM) involves the tools and processes used to manage employees who work remotely or at different locations. This term often applies to industries involving remote work, field work, or on-site services.
OctopusPro is dedicated to enhancing the efficiency of your mobile workforce by providing a centralized platform that is accessible from anywhere. This means that your employees can be as efficient in the field as in an office setting. Additionally, our platform gives management full visibility and control over mobile operations, paving the way for superior work quality, increased employee engagement, and world-class customer service.
Leveraging Mobile Workforce Management Technology
OctopusPro, with its specialized mobile workforce management tools, supports mobile workforce security and productivity. It encompasses broad functionalities that help companies manage employees who work outside of a central office. These functionalities include scheduling, task assignments and tracking, and communication and status updates.
In addition to being a comprehensive mobile workforce management tool, OctopusPro also excels as a field service management platform designed for managing field workers who install, maintain, or repair equipment, systems, or assets outside of company premises.
To sum up, OctopusPro is designed to be a one-stop solution that offers comprehensive management and secure integration of your mobile workforce, while providing you with detailed analytics to make data-driven decisions for enhanced productivity and profitability.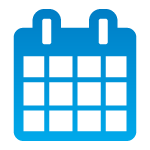 Superior Scheduling and Dispatching
Optimized Solution for Recurring, Self, or Smart Scheduling Based on Skills, Job Requirements, and Travel Times, Assuring the Ideal Fieldworker Placement in Accordance with Service Areas and Other Constraints.

Comprehensive Job Management
Simplified Task Assignment, Progress Monitoring, and Comprehensive Job History Overview for Streamlined Service Execution.

Precise Location Tracking
Utilize advanced GPS technology to provide real-time location tracking of field employees, enhancing worker safety, optimizing dispatching, and providing proof of service.

Efficient Territory Management
Fieldworkers can define their service areas on their profile map, offering a unique level of customization. Admins can oversee all service areas from a single view, ensuring a clear understanding of service territories.

Resource Optimization & Enhanced Communication
This tool enables admins to streamline territory allocation, minimize overlaps, and ensure no area is underserved, all leading to smoother operations. Clear boundaries reduce potential disputes, fostering effective communication.
Experience a leap in productivity and client satisfaction with OctopusPro's Service Area Management feature – designed exclusively for mobile service providers who mean business.
Take control by defining a standard service area and allow your fieldworkers the flexibility to customize their territories as they need. Empower them to serve your clients better by pinpointing service areas – even when they're non-contiguous – right from their profile maps.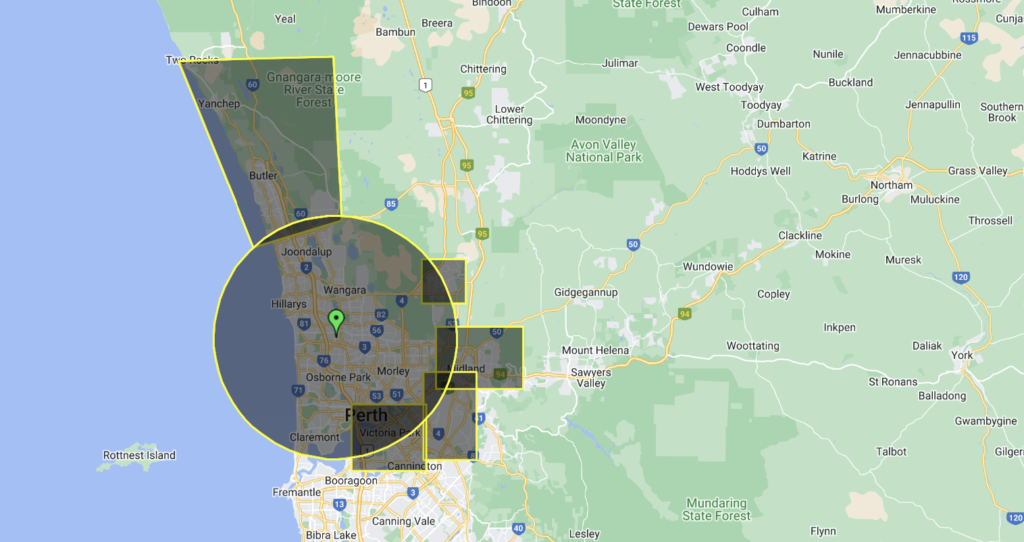 Efficiently managing mobile field services is no small feat. With OctopusPro's specialized Service Area Management feature, mobile service providers can simplify their operation dynamics, specifically while overseeing fieldworkers and their service territories.
Define Your Boundaries: Fieldworkers can mark out precise service areas, personalizing their service delivery.
Bird's Eye View: Gain a strategic perspective with a comprehensive overview of all service areas from the company's location settings page.
Admin Mastery: Manage service areas directly from fieldworker profiles or the company's location settings page for well-distributed service areas.
Efficiency and Optimization: Automate your territory management to save time, reduce overlaps, and ensure all regions are well-served.
Clear Communication: Clear boundaries translate to fewer disputes and smoother operations.
Ready to redefine the way you manage your mobile services? Discover the full potential of this feature in our comprehensive Service Area Management User Guide.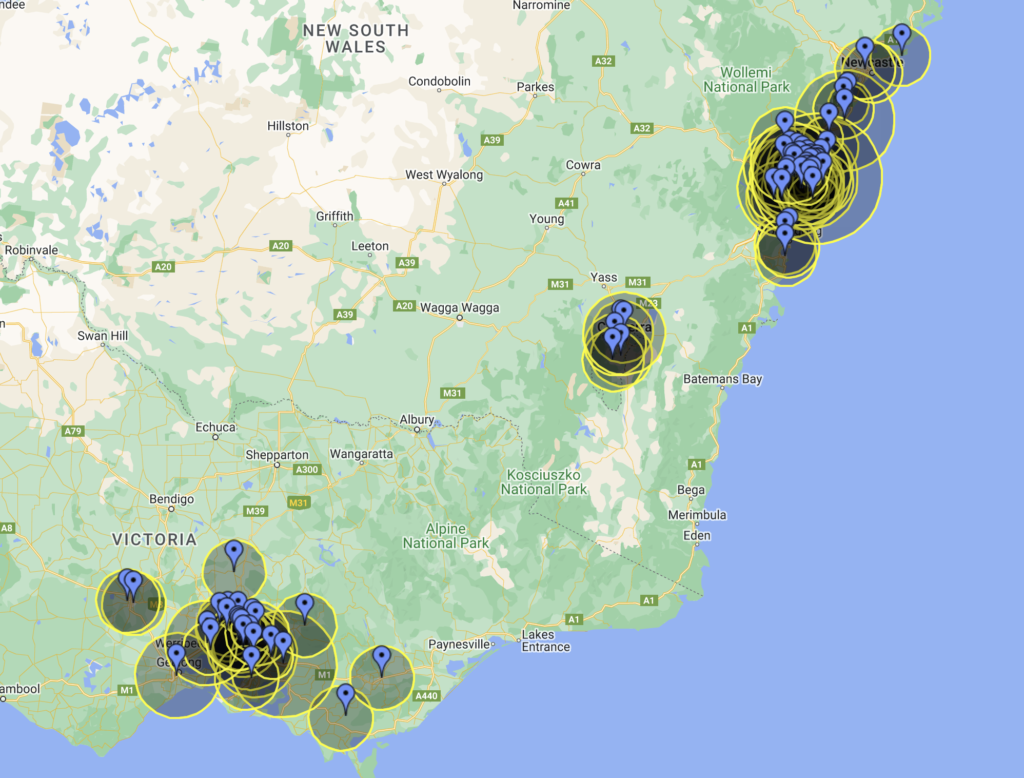 Unleash the power of precision with OctopusPro's Dynamic Geographical Pricing Zones
Tap into the power of location-based strategy with OctopusPro's Geo-Pricing Zones, a feature deploying advanced Map Drawing Tools for refined pricing and wage management. Define geo-specific zones that factor in local demand, cost of living, and competition for precise service pricing. Simultaneously, ensure fair remuneration for fieldworkers based on service location complexity, replacing the outdated flat-rate system. Revolutionize your mobile workforce management across diverse sectors with OctopusPro's innovative feature. Reach out to our dedicated support team for any queries. Upgrade to OctopusPro—where precision meets profitability.

Precision-Based Remuneration
Map Drawing Tools allow you to customize service zones, resulting in fair wages reflecting each fieldworker's service area realities.

Strategic Pricing
Adjust your pricing according to localized market conditions, making your services more competitive.
Spend less time worrying about mobile operations and more time achieving your mission
Embrace the transition from traditional practices to a more dynamic and interconnected work environment. Foster constant connectivity within your mobile workforce without exerting unnecessary effort or facing logistical challenges. Let OctopusPro be your guide in this mobile-centric work revolution, making each step of your field service management a breeze.
Real-Time Fieldworker Availability: Elevate Your Mobile Workforce Management!
Boost your booking rates and streamline operations with OctopusPro's real-time fieldworker availability feature. Leverage our interactive calendar to get a live view of your mobile workforce's schedule, enabling efficient task management and maximizing team utilization – a crucial element in field service management optimization.
Fieldworker Tracking: Simplify Your Scheduling
Eliminate the chaos traditional scheduling methods often create. Switch to OctopusPro's digital solution. Say goodbye to whiteboards and paper schedules, and embrace the simplicity of viewing each fieldworker's availability, location, and open time slots all in one place. With our field service scheduling software, job management becomes efficient, saving you precious time and reducing operational stress.
Seamless Fleet Management and Field Operations
Managing a mobile workforce, especially with a fleet of vehicles and moving equipment, can be a significant challenge. Traditional methods like waiting for field staff reports or being limited by office-bound information can be inefficient and prone to errors. These practices can't compete with today's fast-paced, dynamic field service management requirements.
OctopusPro redefines fleet management by empowering you with the data you need, right when you need it. Regardless of your team's location, you'll have real-time access to essential information. This unprecedented connectivity boosts productivity, transforming mobile workforce management from a daunting task into a powerful asset for your business.
Make Informed Decisions Beyond the Confines of Your Office
Effective mobile workforce management doesn't end at the office—it extends to field locations, warehouses, yards, and boardrooms. Overseeing a decentralized workforce spread across multiple locations can be daunting without the right tools.
OctopusPro defies these limitations with its cloud-based solution, providing you access to your management tools anytime, anywhere. With our platform, your mobile workforce can access and update critical information promptly and efficiently. This fosters quicker decision-making, improved coordination, and a notable increase in productivity. Experience the power of managing your workforce beyond the confines of your office with OctopusPro.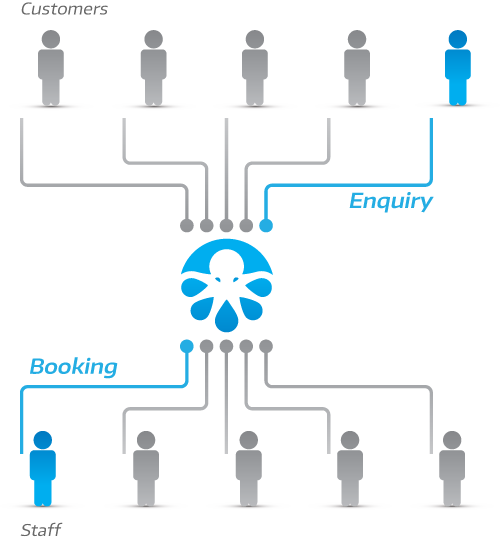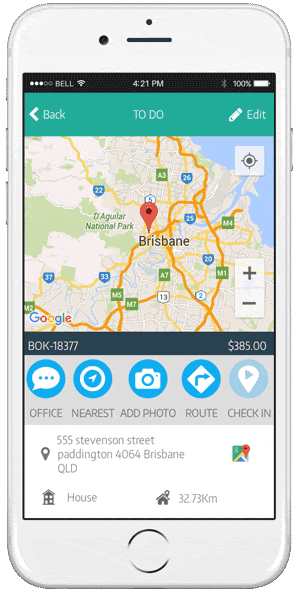 Understanding Mobile Workforce Management Software
Implementing effective mobile workforce management practices can be challenging, but utilizing the right tools can make the process easier and more efficient. Mobile workforce management software automates schedules, tracks mobile workers, and captures crucial details, providing oversight of operations and empowering deskless workers.
When selecting mobile workforce management software, it's important to choose a SaaS platform that aligns with your business requirements. Consider features such as analytics, communication capabilities, and integration options, and evaluate each tool carefully to ensure it meets your needs and offers adequate customer support.
Track Hours Worked
OctopusPro's Live Hours Worked Report offers real-time data on daily start and finish times, hours worked, days worked, average daily hours, and weekly totals. This report functions as an electronic timesheet, giving you confidence in its accuracy. More than just a record of working hours, it helps prevent overtime fraud, monitors locations of available staff for on-demand bookings, and detects excessive overtime hours, helping you maintain a lean, efficient, and highly productive mobile workforce.

Flexible Pricing Options
OctopusPro enables flexible, customizable pricing for services and fields, ensuring accurate, consistent quotes for complex services. It also facilitates seamless online booking through your website, enhancing customer experience and operational efficiency.

Increased Productivity
OctopusPro streamlines scheduling, dispatching, and communication, reducing downtime, improving efficiency, and ultimately, better performance.

Enhanced Experience
Ensure all desk-less workers have access to client information, communication tools, and optimized routing. Enabling them to deliver personalized and prepared service, leading to an enhanced customer experience.

Improved Visibility
OctopusPro provides real-time status updates, location tracking, and seamless integration with other systems, offering transparency and visibility into operations.
Mobile Workforce Management and Field Service Management
Mobile workforce management (MWM) and field service management (FSM) are two areas that OctopusPro shines in. With a suite of comprehensive tools, our software can help your business successfully navigate and manage both realms.
MWM focuses on the optimization and management of remote human assets. It involves tools and software solutions for scheduling, dispatching, communication, and real-time tracking to increase the efficiency and productivity of your workforce.
Conversely, FSM is a holistic approach that encompasses the management of a company's resources and operations associated with fieldwork. It takes into account all aspects of field operations such as scheduling, dispatching, inventory management, vehicle tracking, job status updates, and customer invoicing.
Understanding the unique requirements of your business is key when considering these areas. OctopusPro's strength lies in its versatility, providing both mobile workforce and field service management capabilities. Thus, whether your focus is on managing your human assets, physical resources, or both, OctopusPro can help streamline your operations, increasing efficiency and productivity. With OctopusPro, stay ahead of the curve in the evolving landscape of field service management.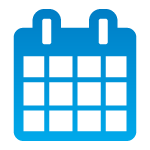 Foster Collaborative Work Culture
OctopusPro understands that effective mobile workforce management relies on seamless communication and collaboration. With its integrated platform, field workers, sales and office staff, supervisors, managers, and even customers can all collaborate effortlessly.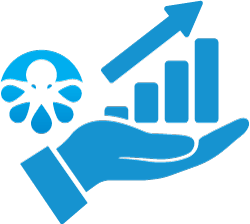 Make updating information easy for everyone
Real-time data access is not just convenient – it's essential. With team members able to update information and access data from anywhere, guesswork is eliminated. If your team still uses paper and spreadsheets to manage tasks, you run the risk of errors and a decrease in operational productivity, as everything is documented in a single physical location. With OctopusPro, drivers can update information through an easy-to-use mobile app while on the go.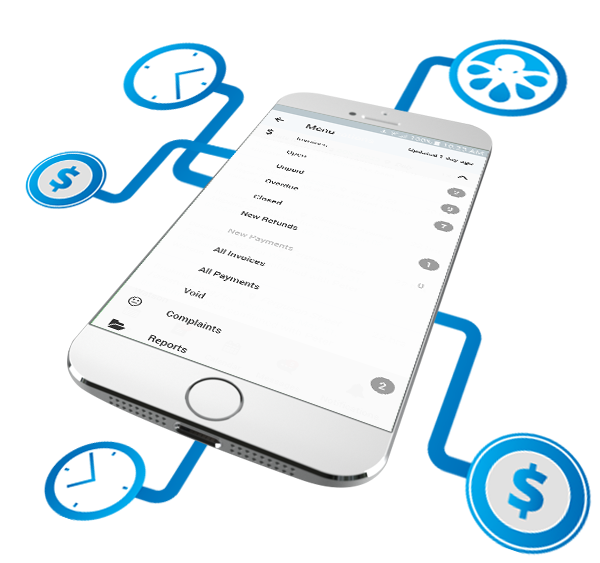 Everything you need to track, analyze and improve your mobile service operations, whether you have 2 or 2,000 workers
OctopusPro is a comprehensive online solution designed for service-based businesses of all sizes. With its connectivity and seamless integration with leading CRM and accounting systems, it's the perfect tool to manage all types of mobile or field services – from cleaning, to gardening, mowing, locksmiths, pool care, plumbing, antennas, dog washing, baby sitting, car detailing, removals, skip bins, private tutoring, security, painting, tiling, heating & cooling, solar system installations, pest control, and more. OctopusPro is also perfect for real estate agents and builders to manage contractors working on properties they manage.
Master Fieldworker Payroll with OctopusPro
Comprehensive Solution for Custom Pay Structures, Pre-Agreed Job Rates, Service-Specific or Hourly Wages, Geographic Pricing, Travel and Overtime Compensation, Holiday Pay, and More.
Optimize Earnings Management for a Diverse Mobile Workforce Including Contractors, Subcontractors, and Employees in the Field Service Industry.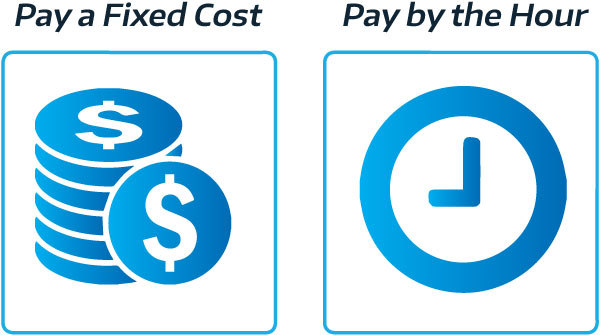 In the fast-paced field services industry, OctopusPro offers an efficient solution for managing your fieldworker payroll and earnings.
Core Benefits:
Simplified Payroll Management: OctopusPro provides full control and precision in managing your fieldworker's payroll. Reduce administrative time, avoid errors, and streamline your payroll procedures effortlessly.
Flexible Payment Structures: Catering to contractors, subcontractors, and employees, our system offers a flexible payment structure. Choose between fixed costs per booking or hourly pay rates to match your specific business model.
Earnings Transparency: OctopusPro ensures your fieldworkers can track their earnings, promoting a sense of trust and transparency. Boost morale and productivity within your workforce.
Seamless Payment Allocation: Adjust and customize payment shares for individual bookings with a few clicks. Our platform offers seamless pay rate allocation, accommodating scenarios where multiple fieldworkers are involved in a single job.
In-Depth Reporting & Export Capabilities: OctopusPro's "Payment to Fieldworkers Report" provides a detailed breakdown of individual booking payments. Export these reports in various formats that align with global banking standards, ensuring easy data sharing and regulatory compliance.
Seamless Integration with Accounting Software: Our platform is compatible with popular accounting software like QuickBooks and Xero. Simplify your financial data management and streamline your accounting processes with OctopusPro.
Take the leap today and start your free trial with OctopusPro. Experience a seamless way to manage fieldworker payroll and earnings while fostering a transparent and efficient work environment.
OctopusPro – Simplifying Fieldworker Remuneration.
Embracing Trends and Overcoming Challenges in Mobile Workforce Management
The landscape of mobile workforce management is rapidly evolving, driven by various trends and challenges. Data-based decision making, high customer expectations, mobile-first management, and the complexity of a blended workforce are some of the key trends and challenges that businesses must navigate. With OctopusPro, you can leverage a robust solution that empowers your business to make data-driven decisions, meet customer expectations, embrace mobile-first management, and manage a blended workforce effectively.
Adapt to evolving business needs with scalable features and maximize sales opportunities with promotional tools.
By automating your workflow with features like automated scheduling, job allocation, dispatching, and route planning, you can maximize your productivity and service delivery.
Enjoy the benefits of happier customers and staff when you transform your business with OctopusPro.
Level Up Your Team Dynamics with OctopusPro's Subworker Feature!
Are you grappling with the challenges of managing a diversified team of fieldworkers and their subordinates? Do you want to streamline your operations, enhance productivity, and take your customer service to the next level? Look no further, as OctopusPro's Subworker Feature has got you covered!
This powerful feature allows your primary fieldworkers to add subworkers to their profiles, facilitating effective task delegation, efficient resource allocation, and superior team management. Your fieldworkers can focus on their core responsibilities while their subworkers take care of supportive tasks – it's a win-win!
Empower your workforce with superior visibility and control. The Subworker Feature ensures you know exactly who represents your business at all times. You can create and manage profiles for each subworker, monitor their progress, and maintain clear communication lines with them. It's team management, redefined!
Improve customer satisfaction by ensuring tasks are completed quickly and efficiently. With subworkers to support the fieldworkers, your business can deliver faster and higher quality services to your customers. The result? Boosted customer loyalty and repeat business!
OctopusPro also offers the ability to enable or disable the Subworker Feature across all fieldworkers, giving you the flexibility to adapt to your organization's unique needs. With OctopusPro's advanced subworker management feature, you have a wealth of tools at your fingertips, from managing subworker calendars and work hours to assigning bookings and editing profile details.
And there's more! This feature comes with built-in GPS tracking for subworkers, facilitating real-time tracking of field operations. It also allows seamless communication between subworkers, admin users, and customers, creating a synergistic environment that enhances efficiency and client satisfaction.
Real-time Tracking and Communication with Subworkers
Don't worry about missed visits or delays anymore. With the Subworker feature, bookings are efficiently managed through the system, ensuring all tasks are performed promptly.
Harness the power of customer feedback. The Subworker feature allows for gathering customer feedback specific to subworkers, providing you with invaluable insights into your service quality and areas for improvement.
At OctopusPro, we believe in the power of technology to revolutionize the way businesses operate. With our Subworker Feature, you can elevate your workforce management to new heights, boost your productivity, and deliver an unparalleled customer service experience.
Witness the Transformative Power of the Subworker Feature on Your Fieldworkers!
The long-term effect of a subworker management feature on fieldworkers can be transformative, fostering growth and improved job performance. Here's a glimpse into some of the potential long-term effects:
Enhanced Productivity: By allowing fieldworkers to delegate tasks to subworkers, they can concentrate on their primary responsibilities, which can significantly increase their productivity. Over time, this increased efficiency can lead to better job performance and success rates.
Development of Management Skills: As fieldworkers are responsible for adding, managing, and overseeing their subworkers, they can develop crucial management and leadership skills. This can prepare them for higher roles in the future, potentially opening up new career advancement opportunities.
Reduced Burnout: The ability to distribute tasks among subworkers can alleviate the workload pressure on fieldworkers. This more balanced distribution of tasks can lead to reduced job stress and burnout, thereby improving job satisfaction and overall morale in the long run.
Increased Job Flexibility: With subworkers handling certain tasks, fieldworkers may gain more flexibility in their job. They can potentially manage their schedule better, improving work-life balance.
Better Service Delivery: With tasks efficiently divided between fieldworkers and subworkers, the quality of service delivery is likely to improve. Over time, this can lead to increased customer satisfaction, repeat business, and a stronger reputation for the fieldworker and the company.
The ultimate benefit for fieldworkers is a more manageable and efficient work environment that not only improves their work performance but also contributes to personal growth and job satisfaction. By leveraging the support of subworkers, fieldworkers can perform at their best, provide superior service, and drive their careers forward. In the end, this feature can significantly contribute to a more sustainable and successful career for fieldworkers.
Ready to Revolutionize Your Workforce Management?
Take the leap into the future of workforce management with OctopusPro's Subworker Feature. Contact us today to learn more and get started!