Take your dog walking business to the next level
Take your business to the next level with OctopusPro's Mobile Workforce Management Platform.
Enhance consumer experience, increase productivity, superior operational efficiency and ulitmately, generate more revenue.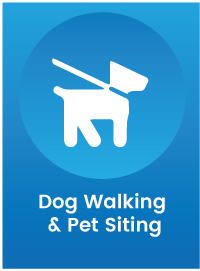 Take the challenge & Transform your Business 
with a FREE Trial!
Streamline Management, Free up valuable staff time & boost your business profits today!

From Estimate to Invoice
Save time and get paid faster by automated invoice generation from quote and job update.

Access Anywhere & Anytime
Access and manage your booking system online with no need to ever update your software, and provide mobile access to staff and customers to assist them while on the road. OctopusPro app works even in offline mode.

Live Availability
Easily manage the availability of your mobile workforce using integrated live calendars that can sync directly with external calendars like Google Calendar, directly through your account.

Lead tracking
OctopusPro provides you with the tools and solutions required to understand where your leads stand at every stage of the sales process. It allows you to track the lifecycle of leads to help you identify possible optimizations.
Staff to Customer Tracking
Keep your office and customers connected to your mobile workforce and their locations at all times, so you can make sure everyone makes it on time to their appointments, with the minimal amount of handling and waiting time for both your staff and customers.

Increase Conversion
Better management of leads means increased conversion rates, which translates to more sales for your business.

Improve Retention
Cutting edge CRM tools and features to help your business retain customers, which is vital for business success.

Stay in Control
Advanced features to help you keep in control of your mobile workforce, their bookings, invoices, payments and accounts.
Style the App
to
your Brand
Boost your staff moral, instill confidence in your employees with a completely branded software package,
Reenforce you brand aesthetic and appeal with a sleek customer facing designed app.