The power of choice.
Give your mobile workforce the flexibility and choice to accept and reject bookings, making your company much more attractive to work for and ensuring your bookings are always going to be attended on time.
OctopusPro is designed to book any service, anywhere, anytime.
Field workers can set their working hours for each day and set general available/unavailable weekdays. They will have full control to set various hours for different days.
The days are displayed in the Booking Calendar with the following statuses: None, Available, Booked, Special, Unavailable.
Support for after hours, emergency and surge price bookings.
Booking requests can be instantly approved or can be approved/rejected by administrators. The booking calendar will be changed accordingly.
Administrators have the ability to approve, reject or cancel a reservation.
Collect feedback and reasons for rejecting jobs from field workers.
Confirm your bookings with technicians to insure that all your bookings are attended and on time.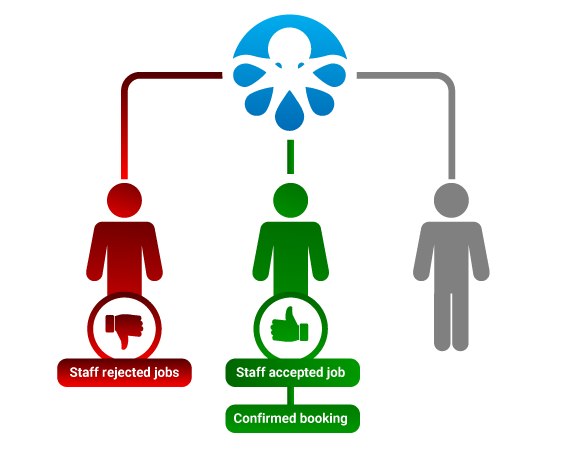 Manage emergency work, after hours and surge price bookings!
OctopusPro empowers you to manage bookings & appointments efficiently in a way that suits your customers & staff.
How does it work?
With OctopusPro, you can capture enquiries online and follow them up directly until they are converted into bookings. Your bookings can be also seamlessly captured online, either as new booking requests or as instant bookings, with or without a payment. Your team can efficiently look up resource availability and assist customers by phone, and your mobile workforce and service providers can choose to accept or reject new booking requests from their smart phones or tablets, using your App.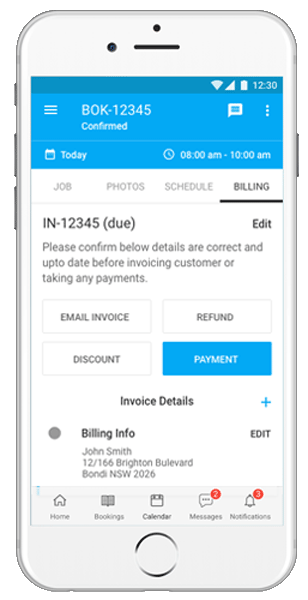 Manage bookings seamlessly

Take online bookings and payments

Manage calendars and invoices

Manage requests, bookings & cancellation

Create more revenue with booking extras

Automate customer communications

Set seasonal prices and specials

Setup customised and automated Emails

Advanced customisable reporting

Capture customer details, due and received payments

Send professional Emails & SMS

Manage site workers / staff check-in and check-out

Link terms and conditions, product documents, booking related attachments

Reporting, analysis and conversion tracking

Export & import of data

Connects and Syncs to Google calendar

Syncs with Xero and QuickBooks for integrated accounting

Offline access through the app for your mobile workforce

Plus much more

Auto and manual confirmations
Automatic booking confirmations are convenient for many businesses since they save time for everyone. In addition, OctopusPro gives you an option to switch to a 'manual confirmation' mode when you need to. When this mode is enabled, your field workers will be asked to review every new booking assigned to them. They can accept it, negotiate new appointment details with the office/customer or politely reject the requested appointment.

Work on any device
OctopusPro runs on any device, wether it's your desktop PC or Mac, laptop, tablet or smartphone, or any device that has internet and a browser. OctopusPro App is compatible with both iPhone and Android devices.

Be safe in the cloud
OctopusPro works from the cloud, meaning you'll never need to worry about software updates or data hosting. Your data is hosted securely and encrypted with the same technology used by big banks.

Go mobile
Your customers and mobile workforce can make and manage bookings online directly without having to contact your office, using your app or customised website.
Live availability
Easily manage the availability of your mobile workforce using integrated live calendars that can sync directly with external calendars like Google Calendar, directly through your account.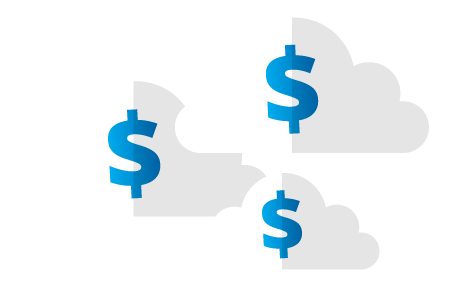 Flexible & Seasonal Smart Pricing
Setting and managing prices to meet market conditions can be important to some service industries. OctopusPro provides powerful yet flexible tools that enable you to manage pricing and extras to help your business adjust it's charges to the market conditions.
Create specials and apply discounts

Set pricing per service, location or field worker

Set dynamic rules for discounting for larger jobs

Set different rates for seasononal or emergency work

Set rules for minimum booking amounts per service or booking
Win bookings 24/7 with real time availability
Centralise information for staff efficiency
Access your system anywhere with internet and a browser
Offline access for your site workers using their app
Manage thousands of bookings effortlessly
Report to contractors, staff and site workers
Capture data for business analytics, operational optimisation and marketing
Automatically calculate the right price for bookings
Maximise your bookings and meet your workers and customers desired availability
Save time with easy updates for forward seasons each year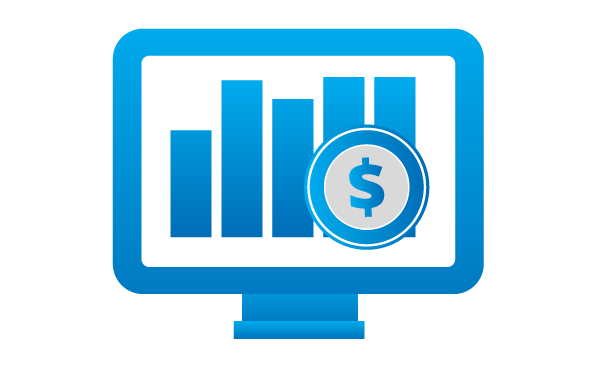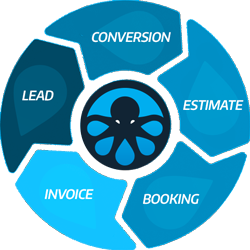 OctopusPro mobile workforce booking management system is an integrated online solution for service based businesses of all sizes, with connectivity and integration with leading CRMs and accounting systems.
OctopusPro is designed as the ideal management tool for all mobile or field services, from cleaning, to gardening, mowing, locksmiths, pool care, plumbing, antennas, dog washing, baby sitting, car detailing, removals, skip bins, private tutoring, security, painting, tiling, heating & cooling, solar system installations, pest control, or whatever it may be that your business offers as a service to it's clients. OctopusPro is also ideal for real estate agents & builders to manage contractors that work on properties they manage.

Efficiency
Manage more bookings per staff member & increase your online bookings, revenue and profit. 
Enjoy the benefits of happier customers & happier staff when you transform your business with OctopusPro.