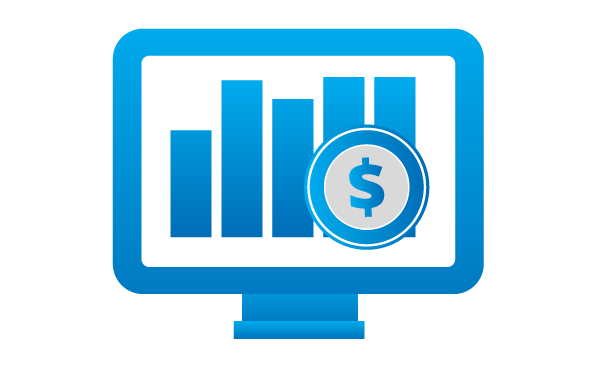 Spend less time waiting for paperwork, and get paid faster!
Don't let administrative work stop you from running your business or getting paid on time. OctopusPro makes it easy to manage the invoices and payments from start to finish. OctopusPro's ePayment integrations allow you to securely collect online payments and deposits from your clients, with integrations with checkout.com, stripe, Square, authorize.net, PayPal, afterpay, Apple Pay, Samsung Pay, Google Wallet, wepay, 2checkout, bitpay, Telr, eway and more!
Integrate with your preferred payment gateway
Key features
Receive and refund payments

Track and approve payments

Automatically manage outstanding invoice reminders

Create, import and export data

Detect duplicate payments

Set custom due dates per customer type or per customer

Manage customer payments

Manage contractors and field workers payments
Turn a quote into a job with a click

Invoice completed jobs with a click

One final click, and the invoice is paid, it's that easy!
Get paid online
Email invoices to your clients and include a link for them to pay online by credit card with OctopusPro's ePayments feature, support for all currencies.
Get paid on time!
Capture online credit card payments

Get paid instantly and securely via online invoice
Payment tracking
We can all agree that it's pretty important to get paid. With OctopusPro, tracking your client's invoices and payments is all done for you, so you'll never forget to send that invoice again.
Quick invoice reminders
With OctopusPro's batch invoicing feature you can select all of your past due invoices and email reminders to your clients.
Automated credit cards payments
For clients that want to be charged automatically when work is done, OctopusPro allows you to securely charge your clients credit card through your integrated payment gateway with ease.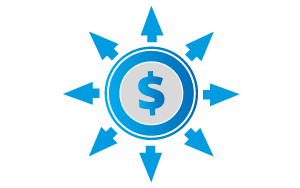 Easily refund payments
You can refund any amounts back to your customers cards directly from your OctopusPro account.

Who owes you money?
OctopusPro makes it easy to stay organised with a complete billing history for each client, showing detailed information of all invoices, payments and current account balance.

Manage contractor and field worker payments
OctopusPro allows you to also manage the payments of your sub-contractors and field workers based on set percentage per service or by a set hourly rate.

Smart invoice lists
Keep track of how many invoices are awaiting payment and how many are due for payment, along with the dollar amount the invoices are worth for each status.
Automated payment confirmation email
You can set your account to automatically email customers their payment confirmation once the payment has been approved by the office.
Lots of Choice
OctopusPro provides multiple choices for ePayments, including support for eWay, Paypal & Stripe.

Detect duplicate payments
Easily detect duplicate payments to avoid missing out on your payments.

Custom due dates
Set different due dates per customer type or per customer.
Manage your customers, staff & payments all together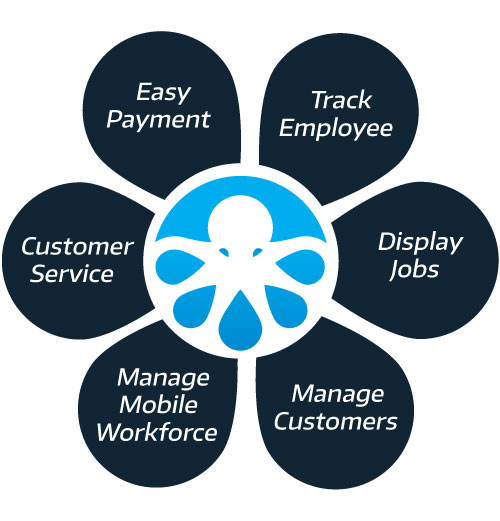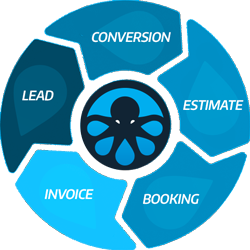 OctopusPro mobile workforce booking management system is an integrated online solution for service based businesses of all sizes, with connectivity and integration with leading CRMs and accounting systems.
OctopusPro is designed as the ideal management tool for all mobile or field services, from cleaning, to gardening, mowing, locksmiths, pool care, plumbing, antennas, dog washing, baby sitting, car detailing, removals, skip bins, private tutoring, security, painting, tiling, heating & cooling, solar system installations, pest control, or whatever it may be that your business offers as a service to it's clients. OctopusPro is also ideal for real estate agents & builders to manage contractors that work on properties they manage.

Efficiency
Manage more bookings per staff member & increase your online bookings, revenue and profit.
Enjoy the benefits of happier customers & happier staff when you transform your business with OctopusPro.