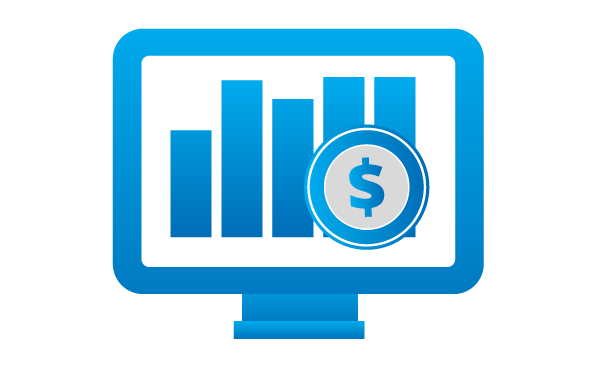 Spend less time waiting for paperwork, and get paid faster!
Transform your service booking experience with OctopusPro, your end-to-end solution for secure online payments, upfront deposits, and rapid refunds. Guarantee seamless transactions with our robust invoicing system, tailored for every industry – from beauty care to event planning. Leverage integrated ePayment gateways like checkout.com, stripe, Square, authorize.net, PayPal, afterpay, Apple Pay, Samsung Pay, Google Wallet, wepay, 2checkout, bitpay, Telr, eway and more, ensuring every transaction is streamlined. With advanced fraud detection, customizable payment schedules, and mobile payment options, we prioritize both business efficiency and customer trust. Our platform is optimized for all businesses, big or small, seeking a boost in ROI, reduced cancellations, and a spike in customer loyalty.
Integrate with your preferred payment gateway
Securely receive and process payments
Issue refunds with a click
Track every payment status in real-time
Automate reminders for outstanding invoices
Handle bulk payment data with import/export functions
Alert systems for detecting duplicate payments
Customize payment due dates by customer segment
Streamlined customer payment portal
Ensure timely payouts for contractors and field workers
Set and manage deposit amounts per service
Maintain a ledger of all customer deposits
Offer flexible payment plans and options
Support multiple payment gateways and currencies
Record and manage partial payments and installments
Integrate with top accounting and CRM systems for payment data
Advanced reporting on all payment transactions
Get organised
Turn a quote into a job with a click

Invoice completed jobs with a click

One final click, and the invoice is paid, it's that easy!
Get paid online
Email invoices to your clients and include a link for them to pay online by credit card with OctopusPro's ePayments feature, support for all currencies.
Get paid on time!
Prompt online credit card captures for faster revenue.

Get notified of payments instantly.

Deposit management: Secure bookings with easy deposit requests.

Auto-reminders for due payments: Reduce late and missed payments.
Manage Refunds Smoothly
Hassle-free refund initiation and tracking.

Keep an audit trail of all refunds for accountability.
Streamline Payments for Field Workers
Efficiently manage payouts for contractors and fieldworkers.

Track, verify, and release due payments in a snap.
From Bookings to Refunds: OctopusPro Has You Covered! 🔥
Effortless Payment Tracking
Ensure every penny is accounted for with OctopusPro's automated invoice and payment management system. Say goodbye to missed invoices and hello to streamlined financial tracking.
Batch Invoice Reminders in a Click
Stay on top of overdue payments! With OctopusPro, send out batch reminders for past due invoices to all your clients in one swift move.
Seamless Automated Card Payments
Enable your clients to effortlessly settle their bills. With OctopusPro, securely process automatic credit card payments post-service through your chosen payment gateway.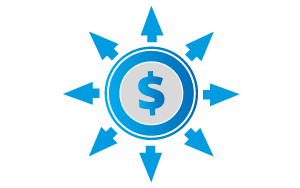 Hassle-free Refunds
Empower swift and direct refunds to your customers' cards straight from your OctopusPro dashboard.

Transparent Client Billing History
OctopusPro makes it easy to stay organised with a complete billing history for each client, showing detailed information of all invoices, payments and current account balance.

Manage Contractor and Worker Payments
Optimize how you pay your sub-contractors and field workers. Whether it's a set percentage per service or a predefined hourly rate, OctopusPro has got you covered.

Insightful Invoice Overview
Effortlessly monitor outstanding invoices and their respective due dates. Get a comprehensive view of the total amount for each status, ensuring you're always informed about your financial standing.
Automated Payment Confirmation
Configure your OctopusPro account to automatically dispatch payment confirmation emails, providing your customers with immediate reassurance upon successful payment.
A World of Payment Options
Embrace the flexibility of our vast ePayment integrations, including industry giants like eWay, PayPal, Square, and Stripe. Whether your clients prefer credit card payments, online bank transfers, or digital wallets, we've got you covered.

Never Overlook a Duplicate Payment
Errors in payments can be costly and time-consuming. OctopusPro's advanced system quickly scans and alerts you of any duplicate payments, ensuring that every transaction is accurate and you're never shortchanged.

Tailored Payment Schedules
Every client is unique, and so should be their payment schedules. Customize your due dates based on individual customer preferences or their category, offering a more personalized payment experience and enhancing customer satisfaction.

Deposit Management
Handling upfront payments has never been easier. Effortlessly manage and streamline your deposit transactions, ensuring both commitment from customers and trust in your services. Dive into the flexibility of tailored deposit configurations.
Unlock Seamless Bookings with Our Advanced Deposit System! 🚀
🔒 Secure Business Transactions: With OctopusPro, offer your customers the flexibility to pay a deposit upfront, showcasing their genuine commitment to your services. For businesses, this isn't just about securing a spot; it's about building trust and reducing the risk of last-minute cancellations.
🔑 Benefits at a Glance:
Customer Commitment: A deposit is more than a payment – it's a promise to avail of a service.
Less Cancellations: Say goodbye to last-minute booking changes and hello to confirmed slots.
Streamlined Payments: Store customer card details securely, ensuring a hassle-free final payment.
🛍️ Tailored for Every Business: Our deposit feature doesn't just adapt to one industry; it flexes and molds to a myriad of business requirements. Here are just a few ways different industries can harness the power of OctopusPro's tailored deposit system:
Beauty Care: Spas and salons can secure appointments, ensuring slots are reserved and resources are ready.
Event Planning: From weddings to corporate events, guarantee that venues and services are booked with a deposit.
Workshops & Classes: Secure attendees' spots in classes from pottery to marketing, reserving materials for each participant.
Healthcare Clinics: Reduce no-shows by taking deposits for essential health appointments.
Automotive Services: Ensure parts and personnel are available for scheduled repairs or details.
Tour & Travel Agencies: Collect deposits to solidify travel plans, from hotel rooms to transportation.
And this is just scratching the surface! Whether you're in one of the sectors listed above, or in any other industry from real estate to personal training, OctopusPro's adaptable deposit system can be configured to meet your unique needs. Set standardized deposits or auto-calculate based on service costs. With OctopusPro, the sky's the limit.
🔄 Flexible & Customizable: With OctopusPro, get the flexibility you've always wanted! Set default deposits for individual services, or manually adjust amounts based on specific bookings or invoices.
🌟 Elevate Your Booking Experience: OctopusPro isn't just a tool; it's your partner in ensuring efficient bookings and guaranteed payments. Dive into a world of possibilities, where every booking translates into a confirmed customer.

Credit Card Surcharge Transparency
With OctopusPro, you can seamlessly incorporate credit card surcharges, ensuring clarity for your clients. Never surprise your customers with hidden fees again – they'll always know the exact breakdown of their payment.

Set, Forget, and Stay Consistent: Seamless Recurring Payments
Set it once and forget! OctopusPro's recurring payment feature ensures your services are billed periodically without manual intervention, offering both you and your clients a consistent and predictable payment schedule.

Admin Payment Review for Client Confidence
Give your clients an added layer of security. With OctopusPro's office approval feature, all payments are reviewed by an administrator before processing. This ensures that every transaction is accurate, safeguarding your clients from potential billing discrepancies.
Manage your customers, staff & payments all together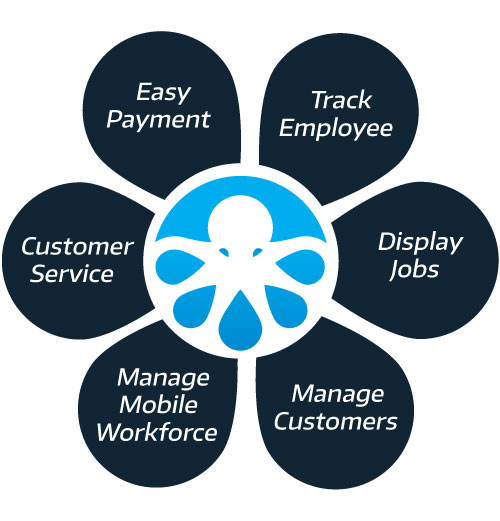 Join the revolution with OctopusPro! Enhance your booking system and watch your business grow. 🌱📈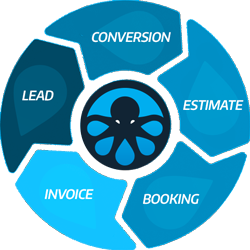 OctopusPro is your go-to integrated online solution for managing transactions in service-based businesses of all sizes. We ensure the efficient handling of payments, deposits, and refunds, underpinned by secure connectivity with leading CRMs and accounting systems.
With OctopusPro, ensure timely and accurate payments for all mobile or field services, be it cleaning, gardening, mowing, locksmithing, or any other service. Our system acts as a safety net for businesses, solidifying bookings with secure deposit handling, and offering seamless refund processes when needed.
Whether you're in pest control, solar installations, painting, or even real estate and contractor management, OctopusPro provides a tailored solution. Seamlessly handle payments, safeguard service agreements with deposits, and guarantee customer satisfaction with efficient refunds. Dive into the future of transaction management with OctopusPro.

Efficiency
Manage, track, and process payments, deposits, and refunds with ease, allowing each staff member to handle more transactions and increasing your revenue streams.
Experience improved cash flow and customer satisfaction by ensuring seamless payment transactions, timely deposit collections, and hassle-free refunds using OctopusPro.
Streamline your service bookings with OctopusPro, your comprehensive solution for effortless payments, secure deposits, and swift refunds. Ensure every transaction, from upfront commitments to final settlements, is seamless, tailored, and trustworthy. With integrated ePayment options, customizable schedules, and advanced fraud detection, we've got every aspect of your financial needs covered. Dive into a world where every booking translates into confirmed customer satisfaction.
Secure Deposits, Swift Refunds: All Under One Roof! 📅
Don't let administrative work stop you from running your business or getting paid on time. OctopusPro offers a holistic approach to service bookings, blending secure online payments, swift deposits, and timely refunds. With leading ePayment integrations and industry-tailored invoicing, we ensure each transaction is efficient and trustworthy for all businesses.