Manage the customer journey in a way that fosters lifelong business relationships
OctopusPro stores all of your important client history and billing information. It allows all of your client's past jobs, quotes, invoices, complaints and payments to be easily searchable. Access your data anywhere there is internet, or with our iOS and Android Apps.
How does it work?
In order to successfully delight your customers, you need to have a comprehensive view of your account and customer relationships. OctopusPro's customer relationship management solutions ensure that you have the arsenal you need to both obtain and retain customers. Through embedded communication tracking, automation, and forecasting, it allows you to manage your leads, prospects and customers in a strategic manner and remove the burden of manual administrative tasks.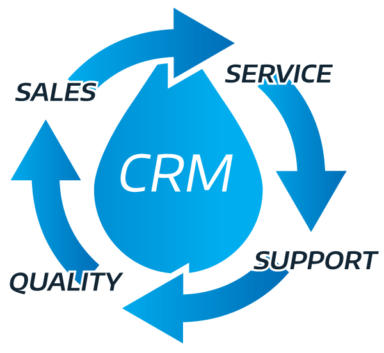 Easily search through and find customers

Easily view all job and contact history of clients

Service your customers faster and respond quickly to emergencies

Beat your competition to prospects

Provide historical record of customer email and SMS interactions

Make service calls more efficient

Setup automated reminders and newsletters

Provide more accurate arrival time estimates to clients

Enables your customers to rate your services and workers

Enables your customers to track their booked workers from your website or using your app

Detect and merge duplicate customers

Set charges depending on customer type and location

Connects all customer enquiries, quotes, bookings, invoices, complaints & payments together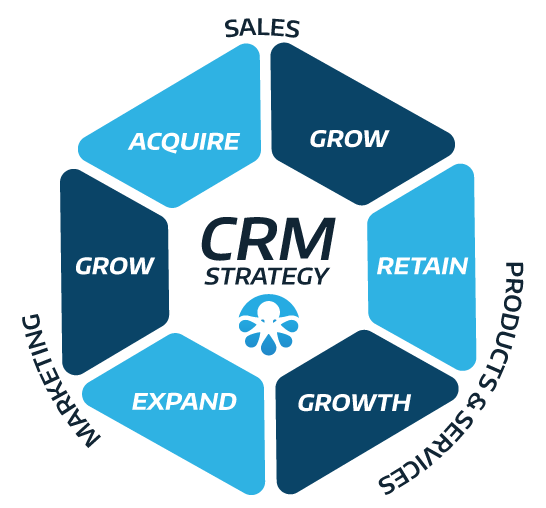 CRM features that help you grow your business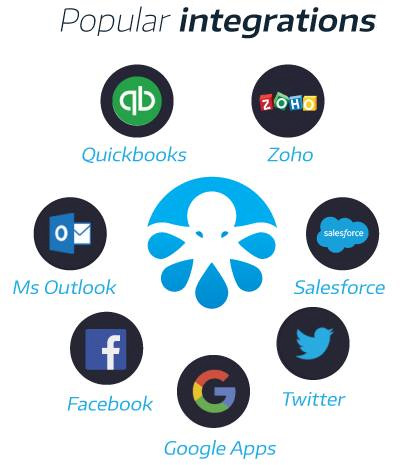 Ratings and reviews
Allow customers to rate your staff and service so you are better aware of the quality of your team's work.

One Connected Workflow
OctopusPro links your customer enquiries, quotes, bookings, invoices & complaints together so it's easy to manage an entire workflow for each client.

Organised customer history
Keep all your important customer history organized and in one place for quick and easy access at anytime.

Keep Detailed Records
Keep accurate and detailed records of all quotes, jobs, visits, invoices and billing history of your clients.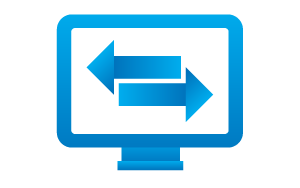 Import and export
customer lists
Import your existing client list into OctopusPro and get started scheduling and invoicing right away. You can also export your lists so you can use them for other purposes when needed.

Merge duplicate customers
Detect duplicate customers and merge them for better customer grouping and record management with a set of automated tools and features.

Customer facing app
Allow your customers to manage their own bookings using our customer facing app, saving you on costs and catering for a wider range of customers, giving you advantage over your competition.

Customer reminders
Remind your clients you're coming with automatic email reminders, remind them when their next booking should be due, and send them offers, specials and newsletters.

Custom fields and tags
Custom fields and tags allow you to segment and quickly sort through your clients.

Search mail history
Easily access the entire mail history between your business and your client with one click.

Advanced customer search
Quickly search through your clients, jobs, invoices and custom fields to find the client information you need.

Field worker tracking
OctopusPro' GPS vehicle tracking makes fleet customer service easy. With a GPS tracking system, you can respond to customer needs with more accuracy and at a faster rate. Save valuable company time, improve your team work and increase customer satisfaction. Respond faster to customer needs by using our vehicle tracking to make sure that workers complete their jobs quickly and on-time.

Manage multiple properties
Manage multiple properties / jobs per client, making it easy to subcontract your work, and work with builders and property management companies.
Win customers 24/7 with real time availability
Centralise information for staff efficiency
Access your system anywhere with internet and a browser
Offline access for your site workers using their app
Manage thousands of clients effortlessly
Capture data for business analytics, operational optimisation and marketing
Better compete with prices using custom pricing
Meet your customers desired availability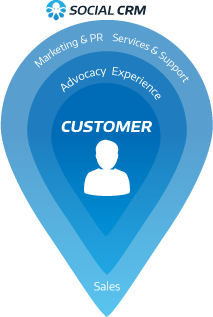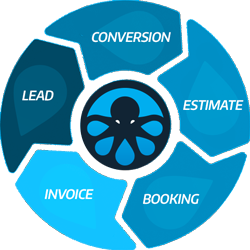 OctopusPro mobile workforce booking management system is an integrated online solution for service based businesses of all sizes, with connectivity and integration with leading CRMs and accounting systems.
OctopusPro is designed as the ideal management tool for all mobile or field services, from cleaning, to gardening, mowing, locksmiths, pool care, plumbing, antennas, dog washing, baby sitting, car detailing, removals, skip bins, private tutoring, security, painting, tiling, heating & cooling, solar system installations, pest control, or whatever it may be that your business offers as a service to it's clients. OctopusPro is also ideal for real estate agents & builders to manage contractors that work on properties they manage.