Easily create an invoice, email it to your clients, and get paid online
Administrative work can easily tie up your time and stop you from doing business or getting paid on time. OctopusPro takes away that administrative hassle by managing the process for you from start to finish.
How does it work?
OctopusPro service management software takes you from enquiry, to quote, to booking, to invoice, to paid and closed easily in one smooth process.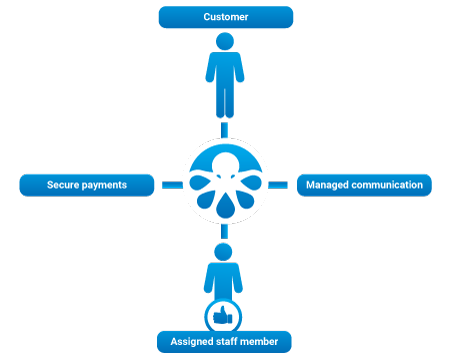 Customize your invoices
Create professional invoices complete with your company logo, payment terms, and client info.

 From estimate to invoice
Save time and get paid faster by automated invoice generation from quote and job update.
Bill anytime, anywhere
With OctopusPro app for iOS and Android, your mobile workers can send an invoice straight from their job site.
Accept credit cards
Receive payment online directly through your website or app by customers and staff .
Automate your invoicing and reminders
Once a booking is underway, wether it has been completed or has just started, you can easily convert it into an invoice and email it to the client to be paid, saving you the hassle of having to create and manage invoices for your bookings. Setup email reminders to be automatically sent out whenever an invoice is overdue, so you never have to worry about sending out invoice reminders ever again.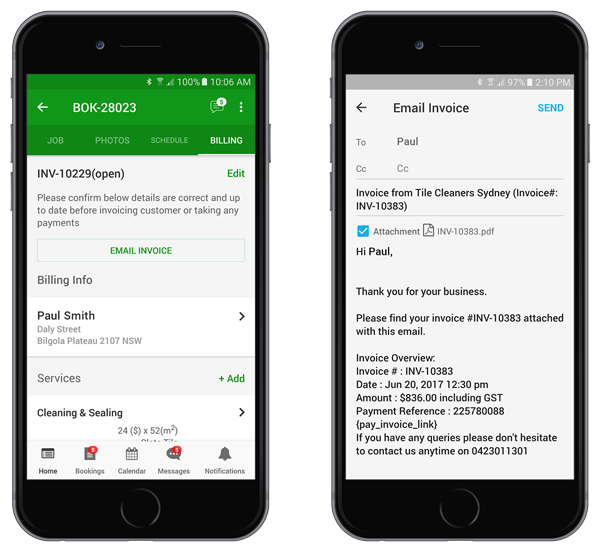 Multi-currency invoicing
Working internationally? No problem! OctopusPro lets you setup default currencies so you can bill any client in any currency.
Invoice templates
Easily customise the style of your invoices with our simple template designer.
Payment tracking
Keep track of all your client's billing, payments and invoice status.

Recurring billing
Easily create and manage recurring invoices for recurring bookings & auto-bill your clients so you never go unpaid.

Xero Sync
OctopusPro provides easy integration with Xero online accounting software.

QuickBooks Sync
Sync your data with QuickBooks to better manage your company taxation.

Financial Reporting
Run the numbers with reports summarising your invoicing, payment transactions and timesheets.

Batch Invoicing
Easily send several invoices at once with OctopusPro's batch invoicing features.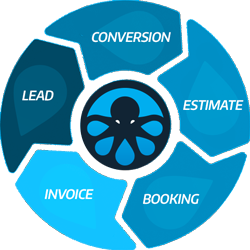 OctopusPro mobile workforce booking management system is an integrated online solution for service based businesses of all sizes, with connectivity and integration with leading CRMs and accounting systems.
OctopusPro is designed as the ideal management tool for all mobile or field services, from cleaning, to gardening, mowing, locksmiths, pool care, plumbing, antennas, dog washing, baby sitting, car detailing, removals, skip bins, private tutoring, security, painting, tiling, heating & cooling, solar system installations, pest control, or whatever it may be that your business offers as a service to it's clients. OctopusPro is also ideal for real estate agents & builders to manage contractors that work on properties they manage.

Efficiency
Manage more invoices per staff member & increase your online bookings, revenue and profit. 
Enjoy the benefits of happier customers & happier staff when you transform your business with OctopusPro.